Last Updated on September 10, 2023 by Mohd Salman
Source:- Wikipedia
Source:- IMDb
Thor and Hercules are two of the most powerful and popular gods in Marvel Comics. They are both members of the Avengers but also have a long history of rivalry and competition. They have fought each other many times, both as allies and enemies, and the outcome was uncertain each time. So, who would win in a death battle between Thor and Hercules?
We must compare their strengths, weaknesses, abilities, and feats to answer this question. We also need to consider the sources of their powers, personalities, and motivations. Let's start with Thor.
Thor is the son of Odin, the king of Asgard and the god of thunder. He is one of the oldest and most respected gods in the Marvel Universe, and he has inherited his father's wisdom, courage, and authority. He wields Mjolnir, a magical hammer that grants him many abilities, such as flight, weather manipulation, energy projection, dimensional travel, and more. He can also channel his godly power through his body, making him stronger, faster, more durable, and more injury-resistant. He can also enter a condition known as Battle Fury, which multiplies his power and endurance tenfold but causes him to relinquish control and assail anyone in his path.
Thor's main weakness is his arrogance. He often underestimates his opponents or acts rashly without thinking. He is also bound by a code of honor that prevents him from killing unless necessary. He values life and freedom, and he fights for justice and peace. He has a strong sense of duty and loyalty to his friends and allies, but he also has a rebellious streak that makes him defy his father's orders sometimes.
Hercules is the son of Zeus, the king of Olympus, and the god of strength. He is based on the legendary Greek hero Heracles, who performed twelve impossible labors as penance for killing his family. He is among the most formidable entities in the Marvel Universe, able to hoist mountains, support the heavens, and grapple with titans. He is also an expert warrior and tactician, trained by the best teachers in ancient Greece. He uses an adamantine mace as his weapon of choice, which can shatter almost anything. He can also use his godly power to enhance his physical attributes or perform superhuman agility and endurance feats.
Hercules' main weakness is his pride. He often boasts about his achievements or challenges others to prove his superiority. He is also easily distracted by women or wine, making him lose focus or fall into traps. He values glory and adventure, and he fights for fun and fame. He has a playful and friendly personality but also a temper that can make him lash out when provoked.
Based on their attributes, we can see that Thor and Hercules are very evenly matched. They both have incredible strength, speed, durability, and fighting skills. They both have powerful weapons that can harm each other. They both have godly powers that can boost their performance or give them an edge in certain situations. They both have flaws that their opponent can exploit.
However, some factors can tip the balance in favor of one another. For example:
– Thor has more versatility than Hercules. He can use Mjolnir to manipulate the elements, create force fields, teleport across dimensions, or summon lightning bolts. He can also fly or levitate in the air, giving him an advantage over Hercules, who is mostly grounded.
– Hercules has more raw strength than Thor. He has lifted heavier objects than Thor or even Hulk. He has also punched harder than Thor or even Abomination. He can match Thor's blows with his mace or even use it to deflect Mjolnir.
– Thor has more experience than Hercules. He has lived longer than Hercules and fought more enemies across different realms and planets. He has also faced more powerful foes than Hercules, such as Thanos, Galactus, or Gorr the God Butcher. He has learned from his mistakes and improved his skills over time.
– Hercules is more cunning than Thor. He has used his wit and creativity to overcome impossible challenges, such as the Twelve Labors. He has also tricked or outsmarted Thor on several occasions, such as when he disguised himself as Thor or used Thor's clone to decapitate it. He can exploit Thor's arrogance or honor to gain the upper hand.
So, who would win in a death battle between Thor and Hercules? It depends on many factors, such as the fight's location, the rules of engagement, the state of mind of the combatants, etc. But based on their overall attributes and feats,
Thor would have a slight edge over Hercules.
Thor's versatility would give him more options and strategies to deal with Hercules' strength. Thor's experience would give him more knowledge and wisdom to cope with Hercules' cunning. Thor's power would give him more potential and resilience to overcome Hercules' challenge.
However, the fight would be very close and hard-fought. Hercules would not give up easily and would put up a fierce resistance. Hercules would also have a chance to win if he could surprise Thor with a clever trick or a powerful blow. Hercules would also have the respect and admiration of Thor, who would acknowledge him as a worthy opponent and a true friend.
In conclusion, Thor vs. Hercules is a classic Marvel Comics matchup with no definitive answer. Both gods are mighty and marvelous, and both gods are heroes and rivals. The outcome of their fight would depend on the circumstances and their choices. But no matter who wins or loses, they will always remain brothers in arms and legends in their own right.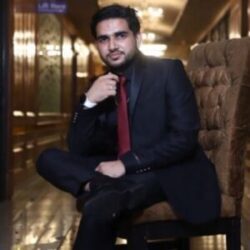 My name is Mohd Salman; I belong to Uttar Pradesh in India; I am a professional businessman, writer, and blogger. Marvel DC Crossover website is designed to provide people with news and information about Marvel Studios, DC Comics, and popular Hollywood movies. And I promise every visitor I will never give any wrong information to them.
Author's full name – Mohd Salman
Author's office address – Joya, Delhi Road, Near HDFC Bank, 244222, Uttar Pradesh, India
Author's office phone number – 8791119243
Author's office E-mail – sh6201427@gmail.com