Last Updated on August 3, 2023 by Mohd Salman
Source:- Wikipedia
Source:- IMDb
Introduction
The realms of Marvel and DC Comics have introduced readers to a vast array of superheroes with incredible powers and abilities. Among these mighty characters, Thor from Marvel and Green Lantern from DC Comics stand out as two of the most iconic and powerful heroes in their respective universes. Imagining a showdown between these god-like beings has been a topic of passionate debate among fans for years. In this article, we will explore the strengths and weaknesses of Thor and Green Lantern, analyze their powers and abilities, and ultimately attempt to answer the age-old question: Who will win in a battle between Thor and Green Lantern?
Origin and Background
Thor, the God of Thunder, is one of Marvel's most celebrated characters based on Norse mythology. He hails from Asgard and wields the mighty enchanted hammer Mjölnir, granting him extraordinary strength, flight, weather manipulation, and the ability to summon lightning at will. Additionally, Thor possesses near-immortality, resilience, and exceptional combat skills, making him a formidable warrior.
On the other hand, Green Lantern is the title given to various characters in the DC Comics universe who wield a powerful weapon called the Green Lantern Ring. Hal Jordan, one of the most well-known Green Lanterns, was chosen by the ring for his indomitable willpower and fearlessness. The ring harnesses the power of will and can create anything the bearer imagines, limited only by their creativity and willpower.
Strength and Abilities
Thor's strength and durability are legendary. He has defeated powerful adversaries like Hulk, Thanos, and countless others. His control over thunder and lightning gives him a significant advantage in long-range combat, allowing him to strike foes from a distance and electrify his melee attacks. Thor's connection to Mjölnir, which can be summoned to him at will, ensures that he is never unarmed in battle.
Conversely, Green Lantern's ring grants him almost limitless power limited only by the strength of his will. He can create energy constructs of any shape and size, from simple objects to intricate weaponry, granting him great versatility in combat. Additionally, the ring provides a force field that protects Green Lantern from harm and enables him to fly through space and atmosphere at incredible speeds.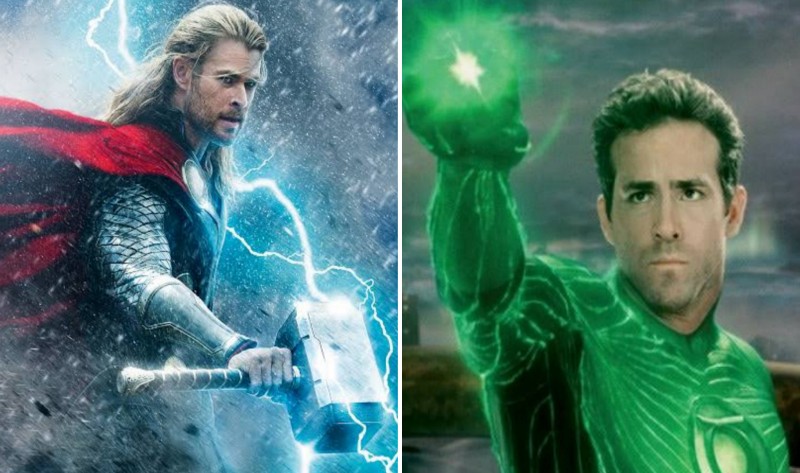 Weaknesses and Vulnerabilities
While Thor is a formidable warrior, he has his share of weaknesses. Like all gods, he can be weakened or killed if deprived of worship or belief from the people. Furthermore, Thor's reliance on Mjölnir means that if the hammer is taken from him or if he becomes unworthy, he loses some of his powers. This has been demonstrated in comic arcs where others have temporarily wielded the hammer.
Similarly, Green Lantern's main weakness lies in his vulnerability to fear. The power of his ring is ineffective against the color yellow, which represents fear. Cunning foes can exploit this fear-based vulnerability to gain the upper hand in battle.
Supporting Allies
Both Thor and Green Lantern have been members of various superhero teams. Thor is a core member of the Avengers, Earth's mightiest heroes. At the same time, Green Lantern is a part of the intergalactic Green Lantern Corps, an organization dedicated to maintaining peace and order throughout the universe.
Thor's teammates include iconic superheroes like Iron Man, Captain America, and the Hulk. These alliances provide Thor invaluable support and backup in battles against formidable enemies.
On the other side, Green Lantern often works alongside other Green Lanterns, forming a formidable team of cosmic protectors. His membership in the Justice League, alongside Superman, Batman, Wonder Woman, and others, allows him access to a wide range of resources and tactical support.
Conclusion
In a hypothetical battle between Thor and Green Lantern, the outcome would depend on various factors such as the circumstances of the encounter, the environment, and the creative writing of the comic's authors. Both characters have demonstrated their prowess as valiant heroes and have overcome numerous challenges in their respective storylines.
Ultimately, determining a clear winner in a battle between Thor and Green Lantern remains subjective and open to interpretation. However, the possibility of such an epic clash continues to fuel the imagination of comic book fans worldwide. Regardless of who comes out victorious, the fans' passion and dedication keep the spirit of these superheroes alive and thriving for generations to come.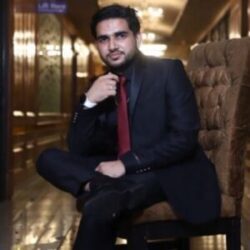 My name is Mohd Salman; I belong to Uttar Pradesh in India; I am a professional businessman, writer, and blogger. Marvel DC Crossover website is designed to provide people with news and information about Marvel Studios, DC Comics, and popular Hollywood movies. And I promise every visitor I will never give any wrong information to them.
Author's full name – Mohd Salman
Author's office address – Joya, Delhi Road, Near HDFC Bank, 244222, Uttar Pradesh, India
Author's office phone number – 8791119243
Author's office E-mail – sh6201427@gmail.com