Last Updated on September 1, 2023 by Mohd Salman
Source:- Wikipedia
Source:- IMDb
Guardians of the Galaxy is among the most popular and successful franchises in the Marvel Cinematic Universe (MCU). The first two movies, released in 2014 and 2017, introduced us to the ragtag team of misfits and outlaws who became unlikely heroes in the galaxy. The third movie, released in May 2023, concluded the trilogy with an emotional and epic story focused on Rocket's origin and his connection to the High Evolutionary, a sinister geneticist who experimented on various creatures.
The third movie also featured some significant changes for the Guardians, as some decided to go their separate ways. Peter Quill, aka Star-Lord, returned to Earth to reconnect with his grandfather and human heritage. Mantis left the team to explore her destiny and find her true self. Drax and Nebula stayed on Knowhere, the severed head of a Celestial that serves as a hub for various alien races to help rebuild and protect the city. Gamora brought back from an alternate timeline in Avengers: Endgame, remained missing after rejecting Quill's advances.
The only ones who stayed together were Rocket, Groot, and Kraglin, Yondu's former Ravager lieutenant who inherited his whistle-controlled arrow. They were joined by two new members: Adam Warlock, a powerful being created by the Sovereign race who rebelled against his creators and helped the Guardians defeat the High Evolutionary, and Phyla-Vell, one of the children rescued from the High Evolutionary's experiments who turned out to be a mighty warrior with energy manipulation abilities.
The movie ended with a promise that "the legendary Star-Lord will return," leaving fans wondering if there will be a 4th Guardians of the Galaxy or a solo Star-Lord movie. However, there has yet to be an official confirmation or announcement from Marvel Studios about either possibility. The director of the trilogy, James Gunn, has stated that he has no plans to make a fourth movie and considers the third movie to be the end of his story with these characters. He has also said he would be open to someone else taking over the franchise and introducing a new team of Guardians if they bring their vision and style to it.
Gunn is currently busy with his DC projects, such as Superman Legacy and Other DC projects, so he won't be available for a while to work on any Marvel projects. He also desires to explore other genres and stories outside of superheroes. However, he has not ruled out the possibility of returning to the MCU in the future, as he has a good relationship with Marvel Studios president Kevin Feige and enjoys working with him.
As for the cast members of the original Guardians team, some have also indicated that they are done with their roles or are unsure about their future in the MCU. Chris Pratt, who plays Star-Lord, said he would love to continue playing the character if there is a good story for him. Still, he also acknowledged that Gunn's vision was essential for creating and developing Star-Lord's personality and arc. Dave Bautista, who plays Drax, has confirmed that he will not reprise his role after Guardians of the Galaxy Vol. 3, citing his age and physical demands as reasons for his departure. Zoe Saldana, who plays Gamora, has yet to comment on her future as the character. Still, she has hinted that she might be interested in exploring other aspects of Gamora's life besides her relationship with Quill. Karen Gillan, who plays Nebula, is enthusiastic about continuing to play the character and exploring her dynamic with her sister Gamora. Pom Klementieff, who plays Mantis, has also said that she would love to return as Mantis if there is a good story for her.
The cast members of the new Guardians team have not revealed much about their potential involvement in future MCU projects either. Sean Gunn, who plays Kraglin and provides motion capture for Rocket, has said that he is always happy to work with his brother, James Gunn, and trusts his creative decisions. Elizabeth Debicki, who plays Ayesha, the leader of the Sovereign race and Adam Warlock's creator, has said that she is excited to see what Adam Warlock will do in the MCU and how he will interact with other characters. Will Poulter, who plays Adam Warlock, has said that he feels honored and grateful to join the MCU and hopes to do justice to the surface. Kai Zen, who plays Phyla-Vell (and also in Chip 'n Dale: Rescue Rangers and The Lego Movie 2: The Second Part), has said that she is thrilled to play a role in the MCU and that she is looking forward to exploring Phyla-Vell's backstory and powers.
So, did Guardians of the Galaxy 4 get canceled? The answer is no because it was never officially announced or planned in the first place. However, that does not mean we will never see the Guardians of the Galaxy again in the MCU. There is always a chance that Marvel Studios will decide to make a fourth movie with a new team of Guardians, a solo film for Star-Lord, or a spin-off for any other characters. There is also a possibility that some Guardians will appear in other MCU movies or shows, such as Avengers Secret Wars, which will feature Avengers joining forces with the Guardians.
The MCU is known for its interconnectedness and ability to surprise and delight fans with unexpected twists and crossovers. Therefore, we should keep hope that we will see more of the Guardians of the Galaxy in the future, whether in their own movie or someone else's. As long as there are stories to tell and fans to enjoy, the Guardians of the Galaxy will never truly be gone from our screens.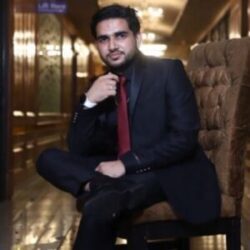 My name is Mohd Salman; I belong to Uttar Pradesh in India; I am a professional businessman, writer, and blogger. Marvel DC Crossover website is designed to provide people with news and information about Marvel Studios, DC Comics, and popular Hollywood movies. And I promise every visitor I will never give any wrong information to them.
Author's full name – Mohd Salman
Author's office address – Joya, Delhi Road, Near HDFC Bank, 244222, Uttar Pradesh, India
Author's office phone number – 8791119243
Author's office E-mail – sh6201427@gmail.com