Last Updated on July 29, 2023 by Mohd Salman
Source Wikipedia
Source IMDb
How Tall is Thanos || What is Thanos's height and Weight?
Thanos is the most famous villain in Marvel Studios. Because people like Thanos as much as other superheroes of Marvel Studios, And that's why Thanos fans want to know everything about Thanos. Like how much is their height of Thanos? How much is its Weight of Thanos weigh? And all these questions keep coming to the mind of many people. That's why we tell what the height of Thanos is. The height of Thanos is revealed in Marvel Comics as 6ft 7inch, And the Weight of Thanos in Marvel Comics is 447 kg. But in the Marvel Cinematic Universe, Thanos' height is 8ft 2 inches. And according to this, the Weight of Thanos can be between 600 kg to 650 kg.
How Old is Thanos?
Thanos
Thanos Has No Exact Date Of Birth In Marvel Comics, but Thanos has been described as 1000 years old in many places. as spoken in marvel comics.

Thanos was born approximately 1,000 Human years ago on the planet Titan. 

How Old is Thor?
Thor

According to the timeline of the Marvel Cinematic Universe, Thor was 1500 years in 2018. Because in Avengers Infinity War, when he talks to the rocket, he talks about his family and enemies. Then he also told me his age.
Thor: You know, I'm 1500 years old. I've killed twice as many enemies as that. And every one of them would have instead killed me than not succeeded. I'm only alive because fate wants me alive. Thanos is just the latest of a long line of bastards, and he'll be the latest to feel my vengeance – fate wills it so.
Who Played Thanos?
1. Damion Poitier
Damion Poitier is an actor and stuntman. Damon Poitier also appeared in a role in MCU's Captain America Civil War movie. After the end of The Avengers 2012, Thanos was shown in the post-credits scene of that movie. And at that Time, no official actor of Thanos was confirmed. That's why Marvel cast actor Damion Poitier for the role of Thanos in The Avengers (2012) post-credits scene.
2. Josh Brolin
Of all the movies Marvel Studios has featured in, only Josh Brolin has played Thanos. Like Guardian of the Galaxy (2014), Avengers Age of Ultron (2015), Avengers Infinity War (2018), and Avengers Endgame (2019). But Josh Brolin was not cast in Just The Avengers (2012). and Josh Brolin has proved to be an outstanding actor in the role of Thanos.
Who Killed Thanos?
Thanos was first Time featured in The Avengers (2012). And then, after that, Thanos was the second Time fully featured in Avengers Infinity War (2018). Many Avengers fought with Thanos in that movie. But Thanos was not beaten by anyone; only Thor was the one who competed with Thanos. Then in Avengers Endgame (2019), when the Avengers find Thanos again. Then, at that very moment, Thor kills Thanos. This is the first Time Thanos dies. Then the 2014 version of Thanos returns at the end of Avengers Endgame. Then Tony Stark/ Ironman kills Thanos by sacrificing his life.
Avengers Infinity War Ft. Josh Brolin as Thanos :-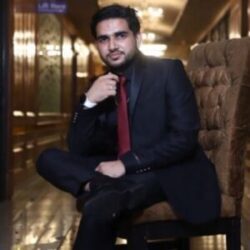 My name is Mohd Salman; I belong to Uttar Pradesh in India; I am a professional businessman, writer, and blogger. Marvel DC Crossover website is designed to provide people with news and information about Marvel Studios, DC Comics, and popular Hollywood movies. And I promise every visitor I will never give any wrong information to them.
Author's full name – Mohd Salman
Author's office address – Joya, Delhi Road, Near HDFC Bank, 244222, Uttar Pradesh, India
Author's office phone number – 8791119243
Author's office E-mail – sh6201427@gmail.com