Last Updated on July 31, 2023 by Mohd Salman
Source:- Wikipedia
Source:- IMDb
Superhero matchups have always been a subject of passionate debates among fans. These hypothetical clashes allow us to explore the strengths and weaknesses of our favorite characters and speculate on the outcomes. One popular discussion revolves around the potential fight between Wonder Woman and Hulk, two iconic characters from different comic book universes. While both possess incredible powers and are considered powerhouses in their respective domains, determining the victor in a battle between Wonder Woman and Hulk is challenging. Explore their abilities, attributes, and strategies to illuminate this epic clash.
First, let's examine Wonder Woman, the Amazonian warrior princess. Gifted with immortality and blessed by the gods, Wonder Woman possesses superior strength, speed, and agility. Armed with her indestructible bracelets, the Lasso of Truth, and her magical sword, she is a formidable opponent. Her combat skills and tactical understanding make her one of the most formidable fighters in the DC universe. Wonder Woman's training and experience fighting powerful adversaries like Ares and Doomsday have honed her skills to perfection.
On the other side of the spectrum, we have the Hulk, the embodiment of raw, unstoppable power. Dr. Bruce Banner's transformation into the Hulk results in a massive, green-skinned behemoth with virtually limitless strength. The angrier Hulk gets, the stronger he becomes, making him a nearly unstoppable force of nature. His ability to regenerate and heal from injuries gives him a tremendous advantage in battles. While the Hulk may lack finesse and strategic thinking, his sheer brute force and unstoppable rampage make him a formidable adversary.
In a battle between Wonder Woman and Hulk, their contrasting abilities and tactics come into play. Wonder Woman's speed, agility, and combat skills would enable her to evade many of Hulk's attacks. Her ability to deflect projectiles with her bracelets and magical weaponry would allow her to keep a certain distance from the Hulk while striking back. Moreover, her Lasso of Truth, which compels anyone caught within it to obey and tell the truth, could potentially provide an opportunity to neutralize the Hulk or gain valuable information during the battle.
However, the Hulk's sheer strength and durability cannot be underestimated. He has repeatedly proven to withstand incredible punishment and emerge victorious from seemingly impossible situations. Hulk's uncontrolled rage and limitless power pose a unique challenge for Wonder Woman. It would require her to utilize her speed and agility to their fullest extent, evading the Hulk's devastating blows while landing precise and strategic attacks to exploit weaknesses.
Additionally, the outcome of this battle could depend on the circumstances and environment in which the fight takes place. If the fight occurs in an open space where Wonder Woman can utilize her mobility and long-range attacks effectively, she would have a better chance of success. Conversely, if the battle occurs in a confined area where the Hulk's strength and destructive capabilities can be fully unleashed, it could tip the scales in his favor.
Ultimately, determining a winner between Wonder Woman and Hulk is subjective, as it depends on various factors. Both characters possess extraordinary abilities and have demonstrated their mettle in countless battles. The outcome could swing in either direction, depending on the context, strategy, and interpretation of the writers and artists involved.
Fans of Wonder Woman and Hulk will continue to debate this matchup passionately; perhaps that is the true beauty of such discussions. These debates highlight these beloved characters' diverse and unique qualities and spark our imagination as we envision epic clashes between them.
Ultimately, the answer to the question "Who would win, Wonder Woman or Hulk?" remains open-ended. Rather than focusing on the outcome, the prospect of witnessing these two titans clash truly captures our imagination.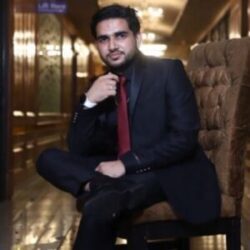 My name is Mohd Salman; I belong to Uttar Pradesh in India; I am a professional businessman, writer, and blogger. Marvel DC Crossover website is designed to provide people with news and information about Marvel Studios, DC Comics, and popular Hollywood movies. And I promise every visitor I will never give any wrong information to them.
Author's full name – Mohd Salman
Author's office address – Joya, Delhi Road, Near HDFC Bank, 244222, Uttar Pradesh, India
Author's office phone number – 8791119243
Author's office E-mail – sh6201427@gmail.com