Last Updated on July 13, 2023 by Mohd Salman
Source:- Wikipedia
Source:- IMDb
Who is Thanos?
Thanos is one of the most iconic villains in the Marvel Universe. Whether it's through his appearance in films, comics, and video games, Thanos has been a staple of the Marvel fandom for decades. Emerging in 1973, with the debut of The Invincible Iron Man #55, Thanos has become one of the most beloved comic book villains due to his rich backstory and complex motivations.
First introduced as the main antagonist in Marvel's The Infinity Gauntlet storyline, Thanos is a ruthless warlord obsessed with obtaining the Infinity Stones. The Infinity Stones are six powerful artifacts that each control a different aspect of the universe. Thanos believes that by collecting all of them, he will be able to achieve ultimate power. However, there is more to Thanos than meets the eye. Behind his facade of a madman, Thanos is a troubled individual searching for meaning in a universe that he perceives as meaningless.
On the surface, Thanos appears to be a one-dimensional villain driven by a desire for power. However, upon further examination, it becomes clear that there is much more to him than that. Thanos is a complex character struggling to come to terms with his mortality. In a universe full of powerful beings, Thanos is all too aware of his mortality, which drives him to seek out the Infinity Stones. By collecting all of the Infinity Stones, Thanos believes that he will be able to achieve immortality and become a god.
Who is The Silver Surfer?
The Silver Surfer is one of the most iconic characters in Marvel Comics. He is a cosmic superhero who is still a mystery to many readers despite being a hero of the universe.
What his superpowers are, and why he is so beloved among Marvel fans. From his first debut in Fantastic Four #48 to his everyday adventures in the Cosmic Odyssey, Silver Surfer is a fantastic character who will delight and entertain fans of both Marvel Comics and cosmic stories.
The Silver Surfer made his first appearance in Fantastic Four #48 in 1966, created by Stan Lee and Jack Kirby. He was initially a servant of Galactus, a cosmic being who consumes planets to survive. However, the Silver Surfer eventually realizes the error of his ways and turns against Galactus. This heroism catches the Fantastic Four's attention, who invite him to join their team. The Silver Surfer accepts but leaves after a short time, feeling that he does not belong on Earth.
The Silver Surfer is a powerful character with a variety of cosmic abilities. He can fly at speeds approaching the speed of light and travel through space without needing oxygen or food. He can also fire blasts of cosmic energy from his hands, which he often uses to deflect enemy attacks. Furthermore, the Silver Surfer's cosmic senses allow him to perceive things on a cosmic level, giving him a unique perspective on the universe.
The Silver Surfer is a popular character due in part to his exciting backstory and complex character arc. He is a tragic figure constantly searching for a place to belong. He is also a powerful symbol of hope, as is his decision to turn against Galactus.
Silver Surfer vs. Thanos
Who will prevail in the epic battle between Silver Surfer and Thanos, two powerful characters from the Marvel Comics universe? Both characters wield tremendous power, but Silver Surfer has unique superpowers that give him an edge. As we explore which character has a greater chance of winning, we must look at each hero's unique abilities and how they might fare in combat. Join us as we analyze Silver Surfer vs. Thanos and examine which influential figure is the ultimate winner!
Silver Surfer's Powers
Silver Surfer is a fascinating character with a unique set of abilities. His most well-known power is his cosmic surfboard, which allows him to travel at near-light speeds and manipulate matter. He can also fire powerful energy blasts, and his body is virtually indestructible. Silver Surfer also can fly and can even travel through time.
Thanos' Powers
Thanos is a powerful villain with a host of abilities. He is solid and durable, a skilled hand-to-hand combatant, and has the Superhuman physiology of Eternals. Thanos also has genius-level intelligence and can teleport himself and others. One of his most fearsome abilities is using the Infinity Gauntlet, which gives him control over all six Infinity Stones.
Silver Surfer vs. Thanos – Who Will Win?
So, who will come out on top in a battle between Silver Surfer and Thanos? As we have seen, both characters are robust and have various abilities. Silver Surfer's speed and powers give him the advantage over Thanos, making him the likely winner in a battle between the two. However, Silver Surfer has several unique powers that give him an advantage over Thanos. His cosmic surfboard allows him to travel at breakneck speeds, making it difficult for Than Thanos to be a powerful villain. Still, Silver Surfer's unique abilities give him the edge in a battle between the two. Silver Surfer's cosmic surfboard allows him to travel at near-light speeds, and he can manipulate matter. He is also virtually indestructible.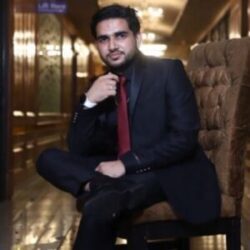 My name is Mohd Salman; I belong to Uttar Pradesh in India; I am a professional businessman, writer, and blogger. Marvel DC Crossover website is designed to provide people with news and information about Marvel Studios, DC Comics, and popular Hollywood movies. And I promise every visitor I will never give any wrong information to them.
Author's full name – Mohd Salman
Author's office address – Joya, Delhi Road, Near HDFC Bank, 244222, Uttar Pradesh, India
Author's office phone number – 8791119243
Author's office E-mail – sh6201427@gmail.com