Last Updated on August 6, 2023 by Mohd Salman
Source:- Wikipedia
Source:- IMDb
Introduction:
Deadpool and Superman are iconic characters from different comic book universes, each with a dedicated fanbase. While Deadpool is a Marvel antihero known for his humour and regenerative abilities, Superman, a DC superhero, embodies strength, hope, and justice. The idea of these two formidable figures going head-to-head in an epic showdown has captivated the imaginations of fans worldwide. In this article, we explore the unique powers, histories, and personalities of Deadpool and Superman to determine whether the Merc with a Mouth can genuinely defeat the Man of Steel.
Deadpool:
Created by artist/writer Rob Liefeld and writer Fabian Nicieza, Deadpool, also known as Wade Wilson, first appeared in "New Mutants" #98 in 1991. He is a skilled mercenary with a twisted sense of humour and a penchant for breaking the fourth wall. Deadpool's most notable ability is his regenerative healing factor, which allows him to recover from virtually any injury, including being dismembered or decapitated.
Besides his healing factor, Deadpool is an outstanding martial artist, swordsman, and marksman. He carries an array of deadly weapons and is a maestro of improvisation, making him a formidable and capricious combatant. His unpredictability, wit, and distinctive flair have endeared him to fans and rendered him a beloved character in the Marvel Universe.
Superman:
Created by artist Joe Shuster and writer Jerry Siegel, Superman, also known as Kal-El or Clark Kent, debuted in "Action Comics" #1 in 1938. Hailing from the planet Krypton, Superman possesses many superhuman abilities, including incredible strength, speed, invulnerability, heat vision, and flight. He derives his powers from the Earth's yellow sun, making him nearly invincible and granting him unparalleled strength among mortals.
Superman is renowned for his unwavering moral code and commitment to justice. He symbolizes hope and inspiration, using his powers to protect the innocent and uphold truth and righteousness. Over the years, Superman has faced numerous foes, including powerful villains like Lex Luthor, Doomsday, and Darkseid, demonstrating his resilience and unyielding determination.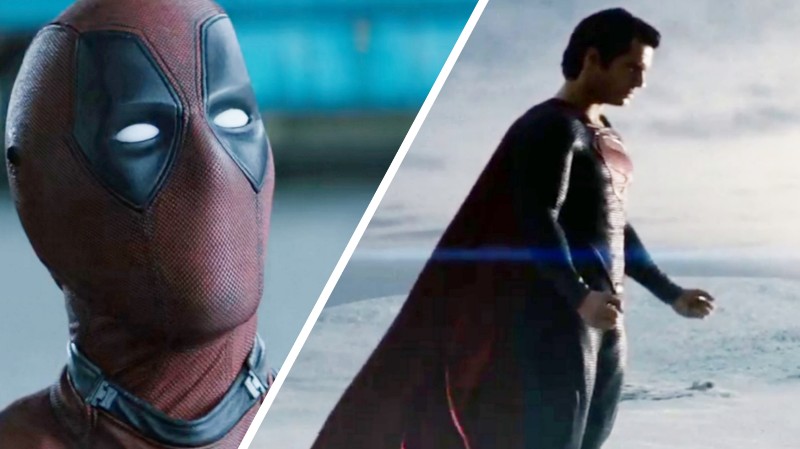 Analyzing the Powers:
The powers of Deadpool and Superman differ significantly, posing unique challenges and advantages for each in a potential confrontation.
Deadpool's regenerative healing factor allows him to recover from injuries that would prove fatal to others, giving him near immortality. While this makes him a challenging opponent to defeat, it does not grant him godlike powers or strength on the level of Superman. Deadpool's healing factor does not make him impervious to harm, as he can still experience pain and can be temporarily incapacitated by sufficient force or injury.
On the other hand, Superman possesses an array of powers rivalling the gods. His invulnerability and superhuman strength make him virtually indestructible, and his heat vision and super speed allow him to dispatch foes efficiently. Additionally, his ability to fly grants him unparalleled mobility and allows him to reach any location swiftly.
Personality and Approach to Combat:
Another crucial factor in analyzing this hypothetical battle is both characters' personalities and approaches to combat.
Deadpool's unpredictability and humour make him an unconventional and entertaining fighter. He often relies on wit, banter, and trickery to catch his opponents off-guard. Deadpool's mental instability and tendency to break the fourth wall may provide him with unique insights or strategies in combat.
On the other hand, Superman is known for his honourable and straightforward approach to battles. He typically engages his adversaries to neutralize the threat and protect the innocent. However, he is not immune to moments of doubt or vulnerability, and cunning opponents can exploit his commitment to preserving life.
Feats and Battles:
Deadpool and Superman have engaged in numerous battles and demonstrated prowess in their respective comic book universes.
Deadpool's adversaries range from fellow mercenaries and crime bosses to powerful beings like Thanos and Wolverine. His humorous and relentless nature and his regenerative healing factor have allowed him to overcome seemingly insurmountable odds.
On the other hand, Superman has faced some of the most powerful beings in DC Comics. His battles with Doomsday, Darkseid, and other cosmic threats have tested his limits and showcased his incredible strength and resilience. Additionally, his encounters with characters like Batman have highlighted the contrast in their personalities and approaches to justice.
Conclusion:
In a confrontation between Deadpool and Superman, it is unlikely that Deadpool could defeat Superman outright. Superman's near-invulnerability, godlike strength, and array of powers place him on a different level of combat proficiency. However, Deadpool's wit, humour, and regenerative healing factor could present a unique challenge to Superman and prolong the battle.
Ultimately, the outcome of this hypothetical battle may vary depending on the context, the writers' creativity, and the plot devices used. Both characters have unique strengths and abilities that make them beloved by fans, and their appeal lies not only in their combat prowess but also in their rich backstories and complex personalities.
In comics, epic battles often serve as a celebration of the characters' uniqueness and a testament to their enduring popularity. While the debate over who would win between Deadpool and Superman is intriguing, the remarkable stories and adventures of these iconic characters continue to captivate readers and leave a lasting impression in the world of comics.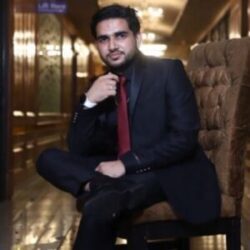 My name is Mohd Salman; I belong to Uttar Pradesh in India; I am a professional businessman, writer, and blogger. Marvel DC Crossover website is designed to provide people with news and information about Marvel Studios, DC Comics, and popular Hollywood movies. And I promise every visitor I will never give any wrong information to them.
Author's full name – Mohd Salman
Author's office address – Joya, Delhi Road, Near HDFC Bank, 244222, Uttar Pradesh, India
Author's office phone number – 8791119243
Author's office E-mail – sh6201427@gmail.com