Last Updated on July 31, 2023 by Mohd Salman
Source:- Wikipedia
Source:- IMDb
The age-old debate of who would win in a fight between the Hulk and Superman has been a source of contention among fans for decades. Fans of each superhero argue fervently for their champion, making it difficult to discern who would come out on top in a hypothetical battle. In this article, we will examine the strengths and weaknesses of both characters to determine whether the Hulk has what it takes to defeat the Man of Steel. Join us as we explore the incredibly powerful and iconic superheroes of Marvel and DC Comics and decide once and for all, can Hulk beat Superman?
Possible additional themes:
1. Power levels: One of the main factors defining the outcome of the Hulk-Superman matchup is the extent of their abilities. While both characters are considered among the strongest and most durable heroes in their respective universes, their power levels are unequal. Superman has a wider range of powers, including flight, heat vision, freeze breath, super breath, x-ray vision, super speed, and a high level of intelligence. Hulk, on the other hand, has primarily physical attributes such as strength, speed, agility, and regeneration, but also has some unique abilities such as his ability to increase in power as he gets angrier and his resistance to psychic attacks. Whether these powers would be enough to overcome Superman's superiority in range, versatility, and experience is a matter of debate.
2. Character traits: Another aspect that could influence the Hulk-Superman conflict is the personality and mindset of the two heroes. While both have been portrayed as heroic figures fighting for justice, they have different styles and motivations. Superman is often seen as a symbol of hope and optimism, striving to protect the innocent and uphold moral values. He is also known for his self-control and strategic thinking, which allows him to adapt to various situations. Hulk, on the other hand, is a much more volatile and unpredictable character, prone to fits of rage and destruction. He often struggles with his inner demons and the consequences of his actions, sometimes leading him to clash with other heroes or villains. Whether Superman could exploit Hulk's emotional struggles and lack of finesse remains open.
3. Fans' preferences: A less objective but still relevant aspect of the Hulk-Superman rivalry is the fan base and their opinions. It is not uncommon for fans to side with one hero over the other based on personal preferences, nostalgia, cultural background, or other factors that have nothing to do with the actual strengths and weaknesses of the characters. Some fans might root for Hulk because they relate to his struggle with anger or because they find him more visually striking. Others might prefer Superman because they see him as a more well-rounded and inspiring hero or because they grew up watching Christopher Reeve's movies. While these preferences do not affect the physical outcome of the fight, they could shape the characters' perception and the story's impact on a broader scale.
Conclusion:
In conclusion, whether Hulk can beat Superman is complex, involving various factors ranging from power levels to character traits to fan biases. Ultimately, the answer might depend on the specific context and scenario of the fight and the creativity and skill of the writers and artists involved in the storytelling. What is certain, however, is that the debate will continue for years to come, as both superheroes have proven to be enduring and beloved icons of the comic book world. As fans, we can only appreciate each hero's unique qualities and strengths and imagine epic battles that showcase their distinct personalities and powers.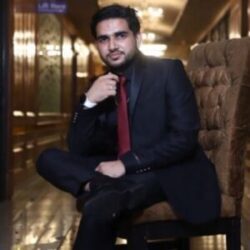 My name is Mohd Salman; I belong to Uttar Pradesh in India; I am a professional businessman, writer, and blogger. Marvel DC Crossover website is designed to provide people with news and information about Marvel Studios, DC Comics, and popular Hollywood movies. And I promise every visitor I will never give any wrong information to them.
Author's full name – Mohd Salman
Author's office address – Joya, Delhi Road, Near HDFC Bank, 244222, Uttar Pradesh, India
Author's office phone number – 8791119243
Author's office E-mail – sh6201427@gmail.com