Last Updated on August 19, 2023 by Mohd Salman
Source:- Wikipedia
Source:- IMDb
Introduction
In the expansive Marvel Universe, fans are constantly intrigued by the possibility of epic battles between their favorite superheroes. One such hypothetical clash that has captured the imagination of many is the idea of a face-off between Shang-Chi, the Master of Kung Fu, and the colossal behemoth, the Hulk. While these two characters hail from vastly different backgrounds and possess contrasting powers, the question remains: Can Shang-Chi genuinely hold his own against the uncontrollable might of the Hulk? Let's delve into this imagined showdown's strengths, weaknesses, and potential outcomes.
The Rivalry in Brief
Shang-Chi, created by writer Steve Englehart and artist Jim Starlin in 1973, is a highly skilled martial artist with no superhuman abilities. On the other hand, the Hulk, introduced by Stan Lee and Jack Kirby in 1962, results from gamma radiation exposure, transforming scientist Bruce Banner into a raging green monster with nearly unlimited strength. Given their distinct capabilities, a battle between them seems improbable at first glance.
Analyzing Shang-Chi's Abilities
Shang-Chi, known for his exceptional combat skills, is a master of various martial arts disciplines. His honed reflexes, agility, and acrobatics enable him to evade attacks with finesse. He's proven capable of taking on superhuman foes through his sheer determination, extraordinary combat techniques, and ability to adapt quickly. While Shang-Chi lacks superhuman strength, his unparalleled combat prowess allows him to challenge opponents who rely solely on brute force.
Decoding the Hulk's Might
Conversely, the Hulk is an embodiment of raw power. His strength is immeasurable, increasing proportionally with his level of anger. The Hulk's durability and regenerative abilities make him nearly invulnerable, as he can withstand colossal damage without succumbing quickly. However, his lack of control over his emotions often leads to unpredictability, and his immense power can inadvertently wreak havoc.
The Clash of Styles
If Shang-Chi were to face the Hulk, his approach would undoubtedly focus on strategy, agility, and precision. He could exploit the Hulk's vulnerability to skilled combatants by utilizing his martial arts mastery. By targeting pressure points or redirecting the Hulk's brute force against him, Shang-Chi might find ways to neutralize the giant's aggression. Nevertheless, a single mistake could prove fatal against the Hulk's overwhelming strength.
The Unpredictable Factor
The unpredictability of the Hulk's transformation adds a layer of complexity to any battle scenario. The Hulk's rage-driven nature might be challenging for Shang-Chi to manipulate, and any delay in subduing the green giant could escalate the situation to a catastrophic level. Moreover, the Hulk's ability to adapt during combat could nullify Shang-Chi's strategy, potentially tipping the odds back in the Hulk's favor.
Conclusion
In superhero fiction, the battle between Shang-Chi and the Hulk is an intriguing concept that fuels endless debates among fans. While Shang-Chi's martial arts expertise and strategic thinking could offer him a slim chance of outmaneuvering the Hulk, the sheer disparity in their physical capabilities makes this hypothetical showdown an improbable outcome. Ultimately, the result would depend on the circumstances, the writers' creative choices, and the narrative direction of the story. As we revel in the rich tapestry of the Marvel Universe, the possibility of witnessing such a clash remains exciting and improbable, leaving fans to enjoy the fantastical speculations that only comic book worlds can offer.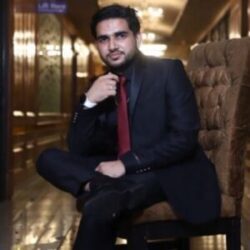 My name is Mohd Salman; I belong to Uttar Pradesh in India; I am a professional businessman, writer, and blogger. Marvel DC Crossover website is designed to provide people with news and information about Marvel Studios, DC Comics, and popular Hollywood movies. And I promise every visitor I will never give any wrong information to them.
Author's full name – Mohd Salman
Author's office address – Joya, Delhi Road, Near HDFC Bank, 244222, Uttar Pradesh, India
Author's office phone number – 8791119243
Author's office E-mail – sh6201427@gmail.com