Last Updated on August 9, 2023 by Mohd Salman
Source:- Wikipedia
Source:- IMDb
Introduction
The clash of iconic superheroes has always been a subject of intense debate and fascination among fans. In this showdown, we delve into the hypothetical battle between Shang-Chi, the master of martial arts from Marvel Comics, and Aquaman, the king of Atlantis from DC Comics. Both characters possess unique abilities and formidable skills, making it an intriguing question: Can Shang-Chi beat Aquaman? Explore their strengths, weaknesses, and potential strategies in this epic crossover showdown.
Shang-Chi: The Master of Martial Arts
Shang-Chi is a highly skilled martial artist with extraordinary abilities. Trained by various mentors, including the legendary Marvel character Fu Manchu, Shang-Chi has honed his combat skills to near perfection. His agility, speed, and mastery of numerous fighting styles give him an advantage in close combat situations.
Shang-Chi's abilities extend beyond physical prowess. He can harness his "chi" energy to perform incredible feats, such as healing and enhancing his strength. His impeccable reflexes and combat instincts make him a formidable opponent, even against superpowered adversaries.
Aquaman: King of the Seven Seas
On the other hand, we have Aquaman, the ruler of Atlantis with a connection to the vast ocean depths. With the ability to communicate with marine life and control aquatic creatures, Aquaman's powers go far beyond his impressive physical strength. He possesses superhuman durability, enhanced senses, and the capacity to manipulate water to his advantage.
Aquaman's Trident, a legendary weapon of immense power, further enhances his abilities. It can create powerful energy blasts, control water currents, and even manipulate weather patterns. His royal heritage and command over sea creatures make him a force to be reckoned with on land and underwater.
Analyzing the Battle
Several factors would come into play in a face-off between Shang-Chi and Aquaman. Shang-Chi's expertise in martial arts would grant him a significant advantage in close-quarters combat. His ability to anticipate opponents' moves and exploit weaknesses could give him an edge against Aquaman's raw physical power.
However, Aquaman's aquatic abilities could turn the tide of battle. He could manipulate water currents and aquatic life to hinder Shang-Chi's movements if they fought near a water source. Given his focus on physical combat, the Trident's energy blasts could also prove challenging for Shang-Chi to counter.
Strategy and Adaptation
For Shang-Chi to stand a chance against Aquaman, he must employ a strategic approach. Capitalizing on his agility and martial arts expertise, Shang-Chi could aim to evade Aquaman's ranged attacks and exploit any openings created during the battle. Utilizing his chi energy for healing and temporary boosts in strength could give him the stamina needed to keep up the fight.
On the other hand, Aquaman would need to balance his reliance on brute force with tactical thinking. Due to the latter's martial arts prowess, there might be better choices than engaging Shang-Chi in close combat. Instead, Aquaman could focus on controlling the battlefield using his water manipulation abilities and trident attacks from a distance.
Conclusion
The outcome of the hypothetical battle between Shang-Chi and Aquaman would depend on various factors, including the battleground, strategy, and timing. Shang-Chi's mastery of martial arts and chi energy would be pitted against Aquaman's aquatic powers and Trident's might. While Shang-Chi's combat skills and agility could provide an advantage, Aquaman's command over water and formidable strength could level the playing field.
Ultimately, the winner of this epic clash is determined by their ability to adapt, strategize, and exploit their opponent's weaknesses. The fans' imaginations can run wild with scenarios of these two iconic heroes facing off, but the actual outcome would remain a matter of creative speculation. Regardless, the prospect of such a battle only ignites the excitement and fascination of superhero enthusiasts worldwide.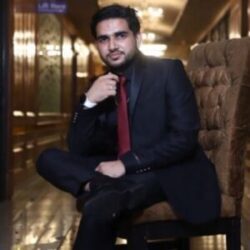 My name is Mohd Salman; I belong to Uttar Pradesh in India; I am a professional businessman, writer, and blogger. Marvel DC Crossover website is designed to provide people with news and information about Marvel Studios, DC Comics, and popular Hollywood movies. And I promise every visitor I will never give any wrong information to them.
Author's full name – Mohd Salman
Author's office address – Joya, Delhi Road, Near HDFC Bank, 244222, Uttar Pradesh, India
Author's office phone number – 8791119243
Author's office E-mail – sh6201427@gmail.com