Last Updated on July 4, 2023 by Mohd Salman
Source:- Wikipedia
Source:- IMDb
Black Adam and Hulk are two of the most formidable characters in the comic book world. Both possess extraordinary strength, speed, and abilities that make them nearly invincible. But who would come out on top if they came face to face? This question has left fans of both characters debating and speculating for years. This article deeply dives into their strengths, weaknesses, and notable feats to determine who would emerge victorious in a hypothetical showdown between the mighty Black Adam and the Incredible Hulk.
However, aside from their physical attributes, Black Adam and Hulk have other themes related to their characters that make them unique and interesting. For Black Adam, his backstory as a formerly enslaved person turned anti-hero adds a layer of complexity to his character. He is often portrayed as a brutal dictator who rules Kahndaq with an iron fist and fiercely loves his people. His sense of duty and honor for his country drives his actions, making him a fascinating character.
On the other hand, Hulk's struggle with his inner demons and self-control is a significant theme in his character development. He is both feared and admired for his immense strength, but his rage often gets the best of him and leads to destructive consequences. This makes him a tragic figure, as he constantly battles with his nature and the negative effects of his actions.
In terms of their abilities, both Black Adam and Hulk have undergone transformations that have significantly altered their powers. Black Adam's acquisition of the capabilities of the six Egyptian gods grants him superhuman strength, speed, stamina, durability, and magical abilities. Meanwhile, Hulk's exposure to gamma radiation has given him a healing factor, increased strength and durability, and the ability to leap great distances.
While the question of who would win in a fight between Black Adam and Hulk is intriguing, it is also worth exploring both characters' underlying themes and character developments. Their unique backgrounds and struggles make them more than just muscle-bound powerhouses but rather complex and dynamic figures in the comic book world.
Furthermore, their differences in morality also add another layer of depth to their characters. Black Adam's brutal and uncompromising attitude towards his enemies and his unwavering loyalty to his people make him a formidable anti-hero. In contrast, Hulk's constant struggle to control his rage and avoid harm to innocent people places him more firmly in the classic hero mold. These different moral compasses could play a significant role in a hypothetical battle between the two, as Black Adam may be more willing to take extreme measures to achieve his goals.
In addition, their relationships with other characters in their respective universes also shape their characters. Black Adam's connections to the Justice Society of America, his wife Isis, and other ruling council members significantly impact his decisions and actions. In contrast, Hulk's connections to the Avengers and his complex relationship with Bruce Banner add depth to his character.
Ultimately, the question of who would win in a fight between Black Adam and Hulk is fascinating. Still, it is also essential to remember the other elements that make these characters unique and engaging. Their backstories, moral compasses, and relationships with other characters significantly influence their development and actions. Black Adam and Hulk will continue to captivate audiences with their incredible strength and complexity, whether they clash or work together.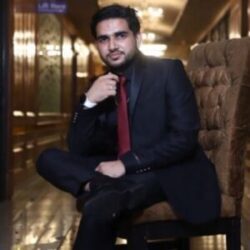 My name is Mohd Salman; I belong to Uttar Pradesh in India; I am a professional businessman, writer, and blogger. Marvel DC Crossover website is designed to provide people with news and information about Marvel Studios, DC Comics, and popular Hollywood movies. And I promise every visitor I will never give any wrong information to them.
Author's full name – Mohd Salman
Author's office address – Joya, Delhi Road, Near HDFC Bank, 244222, Uttar Pradesh, India
Author's office phone number – 8791119243
Author's office E-mail – sh6201427@gmail.com