Last Updated on August 24, 2023 by Mohd Salman
Source:- Wikipedia
Source:- IMDb
Black Adam is one of the most powerful and complex characters in the DC universe. He is the ancient predecessor of Shazam, the champion of the wizard Shazam, who grants him the powers of six Egyptian gods. He is also the ruler of Kahndaq, a fictional Middle Eastern nation that he protects with ruthless determination. Depending on his goals and morals, he has been both a hero and a villain. But what is his weakness? How can he be stopped by other heroes or villains?
Black Adam's powers are derived from the gods Shu, Heru, Amon, Zehuti, Aton and Mehen. Each god grants him a different ability, such as super strength, speed, flight, stamina, wisdom and courage. He can also transform from his mortal form of Teth-Adam to his superpowered form of Black Adam by saying "Shazam". His powers are comparable to those of Superman and Shazam, making him one of the strongest beings on Earth.
However, despite his high power level, Black Adam has some weaknesses that his enemies can exploit. Here are some of them:
– Magic: Black Adam's thunderbolt makes him immune to some magic, but not all of it. Black Adam could be taken out by the most powerful magic users, such as Doctor Fate, Zatanna or Constantine. Magic can also affect his transformation, as shown when Billy Batson uses a magic word to turn him back to Teth-Adam.
– Thunderbolts: Black Adam's transformation is triggered by a thunderbolt that strikes him when he says "Shazam". This thunderbolt can also be used against him, as it can harm or even depower him if it hits him while he is in his superpowered form. This was demonstrated by Superman, who used his heat vision to redirect the thunderbolt at Black Adam.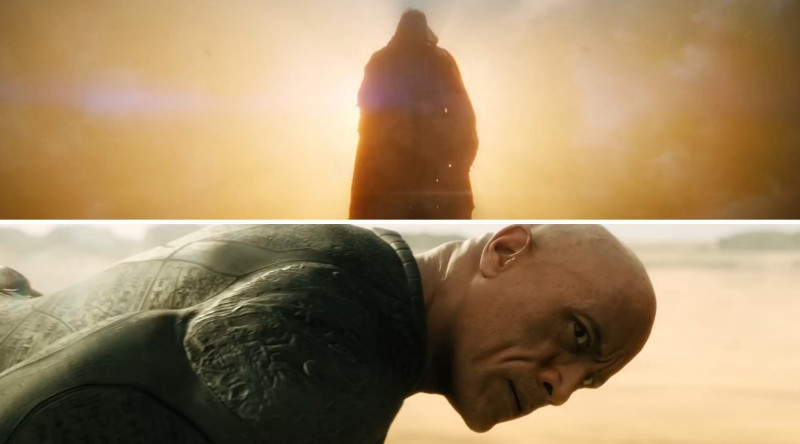 – Alter-ego: Black Adam's mortal form of Teth-Adam is vulnerable to physical or mental attack. He can be killed, injured or incapacitated by conventional means, such as bullets, knives or poison. He can also be manipulated or corrupted by psychological means, such as deception, temptation or mind control. This was shown when Blaze, the daughter of the wizard Shazam, seduced him and turned him evil.
– Eternium: Eternium is a substance made from the fragments of the shattered Rock of Eternity, where the wizard Shazam resides. It is a source of immense magical power that can enhance or negate the powers of those connected to it.
These are some weaknesses that Black Adam has shown in the comics and other media. However, they are not always easy to exploit, as Black Adam is a cunning and ruthless opponent who will not hesitate to use his full power against anyone who challenges him. He is also loyal to his people and his ideals, which can motivate him to overcome any obstacle or pain. Therefore, Black Adam remains one of the most formidable and fascinating characters in the DC universe.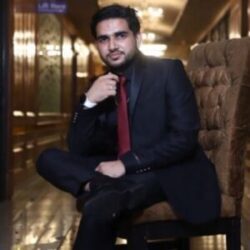 My name is Mohd Salman; I belong to Uttar Pradesh in India; I am a professional businessman, writer, and blogger. Marvel DC Crossover website is designed to provide people with news and information about Marvel Studios, DC Comics, and popular Hollywood movies. And I promise every visitor I will never give any wrong information to them.
Author's full name – Mohd Salman
Author's office address – Joya, Delhi Road, Near HDFC Bank, 244222, Uttar Pradesh, India
Author's office phone number – 8791119243
Author's office E-mail – sh6201427@gmail.com