Last Updated on July 6, 2023 by Mohd Salman
Source:- Wikipedia
Source:- IMDb
In superhero battles, the clash between Shazam and Vision is a topic of great debate among comic book fans and movie enthusiasts. Both characters possess unique abilities and powers, making them formidable opponents in their respective universes. With his godlike strength and lightning-based abilities, Shazam goes head-to-head with Vision, a sentient android with incredible strength, flight, and the power to manipulate his density. So, the question arises: Can Shazam defeat Vision?
To assess the outcome of this epic showdown, we must first delve into the powers and abilities of each character. Shazam, also known as Captain Marvel, is the alter ego of teenager Billy Batson. When he utters the word "Shazam," he transforms into a superhero with the wisdom of Solomon, the strength of Hercules, the stamina of Atlas, the power of Zeus, the courage of Achilles, and the speed of Mercury. His powers include superhuman strength, invulnerability, flight, and the ability to channel and control lightning.
On the other hand, Vision is an android created by the villainous Ultron, but he ultimately turns against his creator to become a heroic member of the Avengers. Vision possesses a wide range of abilities, including superhuman strength, the ability to fly, and the power to alter his density, allowing him to become intangible or incredibly dense. He can also shoot energy beams from the Mind Stone embedded in his forehead, granting him additional offensive capabilities.
When comparing their powers, it becomes evident that Shazam and Vision are evenly matched in strength and flight. However, Vision's ability to manipulate his density gives him an advantage in defence. By becoming intangible, he can evade or render Shazam's physical attacks ineffective. This ability would be a significant challenge for Shazam, as his brute force and lightning-based attacks might need to be more effective against Vision's phasing abilities.
Additionally, Vision's energy beams, powered by the Mind Stone, give him a ranged attack advantage over Shazam. While Shazam is no stranger to energy-based attacks, Vision's precision and versatility with his energy beams could give him the upper hand in long-range combat. Shazam's speed, however, could help him dodge and evade these attacks, as he possesses the swiftness of Mercury.
One area where Shazam might have an advantage is in his connection to magic. Shazam's powers are derived from ancient deities, granting him a unique advantage against supernatural and magical threats. Despite his impressive abilities, Vision does not possess any specific resistance to magic. If Shazam can exploit this vulnerability, it could tip the scales in his favour.
Ultimately, the outcome of a battle between Shazam and Vision would depend on the circumstances and the strategy employed by each character. Shazam's raw power and connection to magic could give him an edge, but Vision's phasing abilities, energy beams, and intellect make him a formidable opponent. Vision's defensive capabilities and energy projection might give him the upper hand in a straight-up physical confrontation. However, if Shazam can exploit Vision's vulnerability to magic or outmanoeuvre him with his speed, he could emerge victorious.
It is important to remember that in the comic book world, battles between superheroes are often influenced by the writers' plot and creative direction. They can alter the characters' powers and abilities to fit the narrative. Therefore, the outcome of a hypothetical battle between Shazam and Vision could vary depending on the writer's intentions.
Conclusion
It is difficult to answer whether Shazam can defeat Vision definitively. Both characters have remarkable powers and skills, making them formidable opponents. The outcome of any battle between them would likely depend on the specific circumstances of the fight. Ultimately, readers must decide who would come out on top in a confrontation between these two superheroes.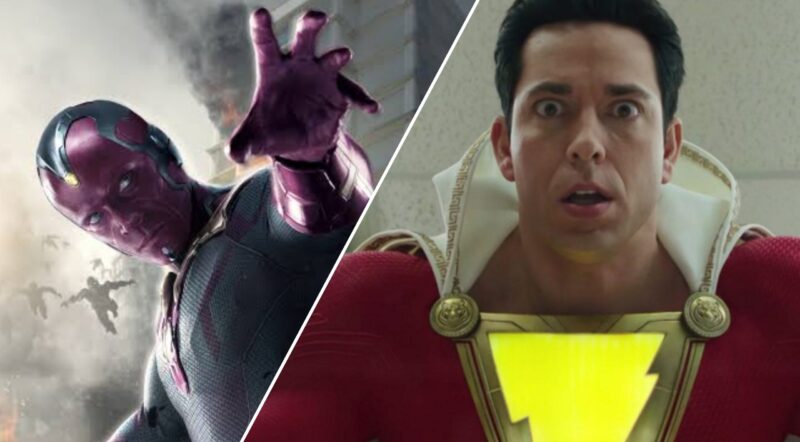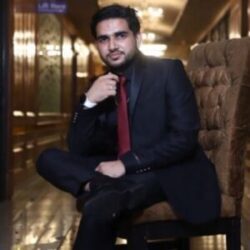 My name is Mohd Salman; I belong to Uttar Pradesh in India; I am a professional businessman, writer, and blogger. Marvel DC Crossover website is designed to provide people with news and information about Marvel Studios, DC Comics, and popular Hollywood movies. And I promise every visitor I will never give any wrong information to them.
Author's full name – Mohd Salman
Author's office address – Joya, Delhi Road, Near HDFC Bank, 244222, Uttar Pradesh, India
Author's office phone number – 8791119243
Author's office E-mail – sh6201427@gmail.com