Last Updated on August 13, 2023 by Mohd Salman
Source:- Wikipedia
Source:- IMDb
Introduction:
Spider-Man, a Unique character created by Stan Lee and Steve Ditko, has swung his way into the hearts of millions worldwide. Over the years, different actors have taken on the iconic role, each bringing their unique spin to the character. Two such actors, Tobey Maguire and Andrew Garfield, have left a lasting impression on audiences with their portrayals of the web-slinger. In this article, we'll delve into the strengths and weaknesses of Maguire's and Garfield's versions of Spider-Man, ultimately trying to answer the age-old question: Who is the better?
Tobey Maguire's Spider-Man:
Tobey Maguire donned the Spidey suit in Sam Raimi's "Spider-Man" trilogy, which kicked off the modern superhero movie era in 2002. Maguire's portrayal of Peter Parker was characterized by his endearing nerdiness, capturing the essence of the character's struggles with high school life and the responsibilities of being a superhero. His chemistry with Kirsten Dunst's Mary Jane Watson was a trilogy highlight, lending an emotional depth to the story.
Maguire's Spider-Man is often praised for its emotional resonance, effectively conveying the internal conflicts that Peter Parker faces. His Spider-Man brought a sense of innocence and sincerity to the role, and his iconic upside-down kiss with Mary Jane remains a classic cinematic moment.
Andrew Garfield's Spider-Man:
In 2012, a new era of Spider-Man began with Andrew Garfield's portrayal in "The Amazing Spider-Man." Garfield's take on the character embraced a more contemporary and relatable approach, focusing on Peter Parker's scientific brilliance and a slightly edgier personality. Garfield's chemistry with Emma Stone's Gwen Stacy added depth to his character's personal life, and their relationship felt genuine on screen.
Garfield's Spider-Man was physically agile and acrobatic, capturing the comic book character's movements with remarkable precision. The character's wit and humorous banter during battles added a lighthearted element to the film.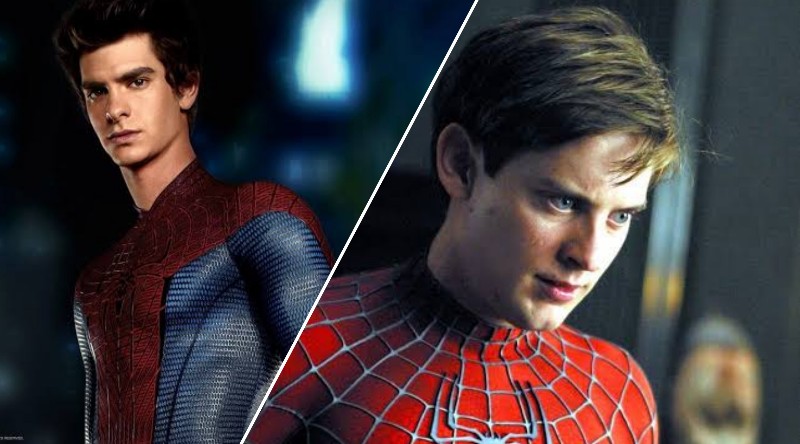 Comparative Analysis:
Several aspects come into play when comparing Tobey Maguire's and Andrew Garfield's portrayals. Maguire's Spider-Man brought a more nostalgic and classic feel, appealing to those who grew up with the character. His innocence and genuine heart made him endearing, and his struggles were relatable to many.
On the other hand, Garfield's Spider-Man was more modern and relatable to the younger generation. His scientific prowess and contemporary humor resonated with audiences who appreciated a more updated take on the character. Garfield's Spider-Man felt more connected to the technological era, and his interactions with Gwen Stacy were heartfelt.
It's worth noting that both actors faced criticism in some aspects of their portrayals. Maguire's Spider-Man was sometimes criticized for being too reserved, and some fans felt he lacked the snarky attitude that Spider-Man often displays in the comics. Garfield's Spider-Man, while more contemporary, faced criticism for potentially leaning too much towards the "cool" side and losing some of the genuine innocence that defines Peter Parker.
Conclusion:
Ultimately, the question of who is the better Spider-Man is subjective and deeply personal. Tobey Maguire and Andrew Garfield brought unique interpretations to the character, each resonating with different generations of fans. Maguire's portrayal encapsulated the heart and soul of Peter Parker, while Garfield's version offered a more contemporary take that appealed to the modern audience.
Rather than pitting the two against each other, it's essential to appreciate both actors for their contributions to the Spider-Man legacy. Whether you're a fan of the nostalgic charm of Maguire's Spider-Man or the contemporary appeal of Garfield's version, there's no denying that both actors have left an indelible mark on the iconic superhero. Ultimately, the "better" Spider-Man comes down to personal preference, and both interpretations have their place in the hearts of fans worldwide.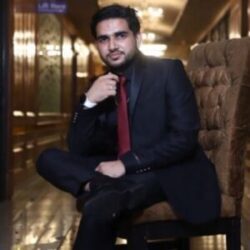 My name is Mohd Salman; I belong to Uttar Pradesh in India; I am a professional businessman, writer, and blogger. Marvel DC Crossover website is designed to provide people with news and information about Marvel Studios, DC Comics, and popular Hollywood movies. And I promise every visitor I will never give any wrong information to them.
Author's full name – Mohd Salman
Author's office address – Joya, Delhi Road, Near HDFC Bank, 244222, Uttar Pradesh, India
Author's office phone number – 8791119243
Author's office E-mail – sh6201427@gmail.com