Last Updated on July 28, 2023 by Mohd Salman
Source:- Wikipedia
Source:- IMDb
Who would win in a fight between Batman and The Flash, two of the world's most beloved superheroes? It's a question that we've all pondered. Still, this blog post closely examines all the evidence, considering each character's abilities, strategies, and strategies to see who would come out on top in this epic battle of two of the most formidable superheroes in the DC universe. Let's explore the possibility of Batman beating The Flash in terms of both physical and mental powers.
In terms of physical abilities, Batman is no slouch. He is physically fit and has been trained extensively in martial arts and hand-to-hand combat. He is an expert in using gadgets and has a wide array of high-tech gear at his disposal. However, The Flash is simply faster than Batman. He can move at speeds that Batman can't even comprehend, let alone match. The Flash is also incredibly strong and has superhuman reflexes. He could easily take down Batman with one punch.
In terms of mental abilities, Batman is once again at a disadvantage. The Flash's superhuman mind can think and react at speeds that Batman can't even begin to match. He is also incredibly smart and has a photographic memory. Plus, The Flash has the added advantage of time travel, manipulation, and dimension travel. This would give him a significant advantage in any fight between the two.
So, who would win in a fight between Batman and The Flash? It's impossible to say for sure, but based on the evidence, it seems that The Flash would come out on top.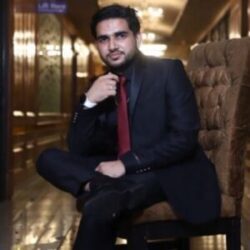 My name is Mohd Salman; I belong to Uttar Pradesh in India; I am a professional businessman, writer, and blogger. Marvel DC Crossover website is designed to provide people with news and information about Marvel Studios, DC Comics, and popular Hollywood movies. And I promise every visitor I will never give any wrong information to them.
Author's full name – Mohd Salman
Author's office address – Joya, Delhi Road, Near HDFC Bank, 244222, Uttar Pradesh, India
Author's office phone number – 8791119243
Author's office E-mail – sh6201427@gmail.com