Last Updated on August 2, 2023 by Mohd Salman
Source:- Wikipedia
Source:- IMDb
Introduction:
In the vast world of comic book superheroes, two iconic figures stand out for their extraordinary powers and distinct abilities: Aquaman and the Flash. Aquaman, the King of Atlantis, commands the seas and wields incredible strength and durability, while the Flash, the Scarlet Speedster, harnesses the Speed Force, granting him unparalleled speed and reflexes. Fans have long debated the outcome of a hypothetical face-off between these two formidable heroes. This article will explore their strengths, weaknesses, and unique abilities to determine who would emerge victorious in an epic clash between Aquaman and the Flash.
1. Aquaman's Might and Dominion:
Aquaman, also known as Arthur Curry, is the rightful heir to the throne of Atlantis. His connection to the ocean grants him superhuman strength, agility, and endurance. He can withstand immense pressure and extreme depths, making him nearly invulnerable to the hazards of the deep. His telepathic abilities allow him to communicate with marine life, summoning sea creatures to aid him in battle. Armed with his iconic trident, Aquaman can generate energy blasts and control the elements, posing a formidable challenge to any opponent.
2. The Flash's Speed and Time Manipulation:
Barry Allen, aka the Flash, is renowned for his extraordinary speed, channeled through the mystical Speed Force. With the ability to move at the speed of light, he can travel through time, cross dimensions, and deliver devastating punches in the blink of an eye. His superhuman reflexes enable him to perceive events at a molecular level, making him almost untouchable in combat. The Flash can also create whirlwinds, vibrate through obstacles, and generate powerful electrical charges.
3. Analyzing Aquaman's Strengths and Weaknesses:
Aquaman's strength and invulnerability make him a formidable opponent in land and sea battles. However, his powers are predominantly water-based, leaving him vulnerable when away from water sources. Furthermore, the Flash's extraordinary speed and agility might challenge Aquaman, as he could find it difficult to land a hit on the Scarlet Speedster. Nevertheless, Aquaman's resilience and connection to marine life could be advantageous in a battle fought near a water body.
4. Understanding the Flash's Advantages and Limitations:
The Flash's speed grants him an edge in almost any conflict, enabling him to outmaneuver opponents and launch precise attacks. However, his abilities primarily revolve around speed, making him vulnerable to foes with telepathic or energy-based powers. In close combat, the Flash's focus on speed may leave him susceptible to telekinetic or telepathic attacks from Aquaman. Moreover, depending on how he utilizes his time manipulation skills might be an asset or a liability.
5. Tactical Approaches and Strategies:
In a hypothetical battle, Aquaman would likely attempt to draw the Flash into a watery environment where his strength and telepathic abilities would peak. He may also attempt to manipulate the ocean currents to hinder the Flash's movements. On the other hand, the Flash's strategy would involve using his speed to maintain distance from Aquaman and launch rapid, calculated attacks, exploiting his adversary's potential weaknesses.
6. Support from Allies:
It is essential to consider the potential involvement of allies from both sides. Aquaman's connection to marine life means he could call upon an army of sea creatures to aid him in battle. Similarly, the Flash's membership in the Justice League grants him access to support from other powerful heroes. Depending on the scenario and circumstances, this dynamic could shift the odds in favor of one combatant.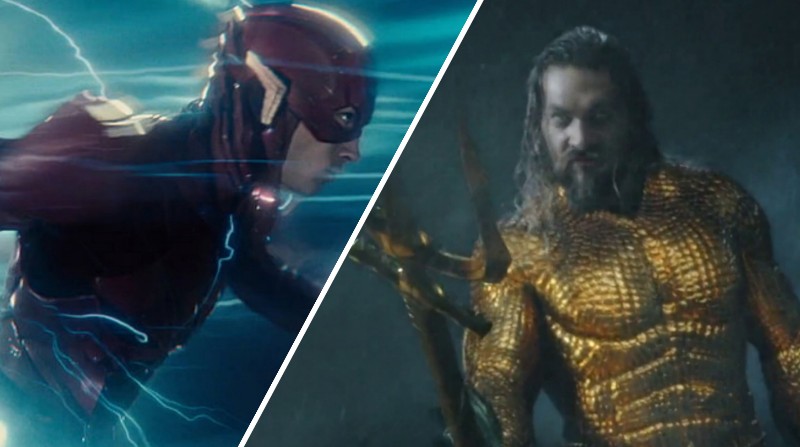 Conclusion:
In the ultimate clash between Aquaman and the Flash, the outcome would largely depend on each hero's environment and tactical approach. If the battle were to occur on land, the Flash's unparalleled speed and reflexes would give him a distinct advantage. However, in an aquatic setting, Aquaman's dominion over the seas and telepathic abilities could turn the tide in his favor. Ultimately, both characters possess unique strengths and weaknesses, and the outcome of their confrontation would likely remain an eternal subject of fan speculation and debate.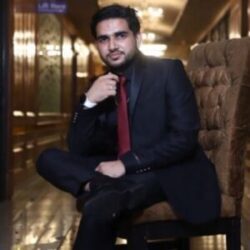 My name is Mohd Salman; I belong to Uttar Pradesh in India; I am a professional businessman, writer, and blogger. Marvel DC Crossover website is designed to provide people with news and information about Marvel Studios, DC Comics, and popular Hollywood movies. And I promise every visitor I will never give any wrong information to them.
Author's full name – Mohd Salman
Author's office address – Joya, Delhi Road, Near HDFC Bank, 244222, Uttar Pradesh, India
Author's office phone number – 8791119243
Author's office E-mail – sh6201427@gmail.com