Last Updated on July 15, 2023 by Mohd Salman
Source:- Wikipedia
Source:- IMDb
In the Marvel Cinematic Universe (MCU), few characters have demonstrated the incredible range and depth of power that Scarlet Witch possesses. Played by Elizabeth Olsen, Scarlet Witch, also known as Wanda Maximoff, has captivated audiences with her extraordinary abilities and complex journey. Let's delve into her immense power and explore how powerful Scarlet Witch is in the MCU.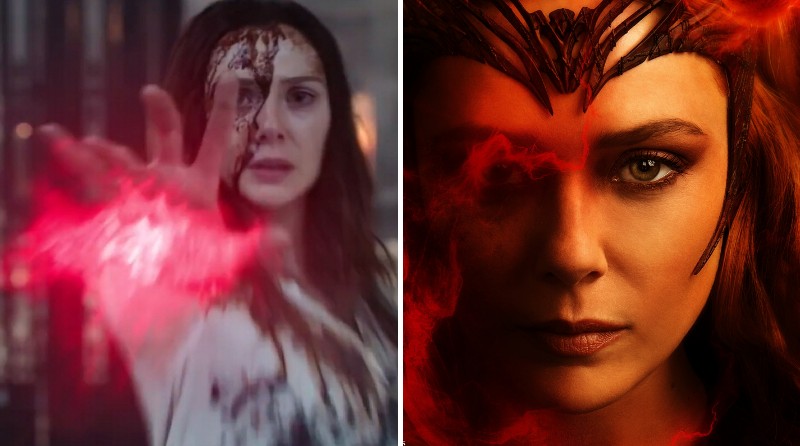 From her introduction in "Avengers: Age of Ultron" (2015), Scarlet Witch showcased her initial powers of telekinesis and energy manipulation. She can move objects with her mind, create force fields, and project energy blasts. These abilities alone make her a formidable force on the battlefield, but her journey and further development of her powers truly elevate her status.
As the MCU progressed, Scarlet Witch's powers grew exponentially. In "Captain America: Civil War" (2016), she demonstrated the ability to manipulate the minds of others, giving her control over their thoughts and actions. This mind manipulation ability was seen when she successfully subdued Vision, a powerful android, during the conflict between the Avengers.
However, in the Disney+ series "WandaVision" (2021), Scarlet Witch's powers reached new heights. The show delved into her reality-warping abilities, revealing that she possesses the power to create and alter reality. In the town of Westview, Wanda not only created an entirely alternate reality but also manipulated the minds and perceptions of its inhabitants.
In "WandaVision," Scarlet Witch's reality-warping powers were fully displayed. She recreated an idyllic suburban life with her deceased lover, Vision, and controlled every aspect of the sitcom-inspired reality, changing the setting, characters, and even rewinding time. Her reality manipulation abilities were so profound that she could reshape matter, bring the dead back to life, and alter the fabric of existence.
What sets Scarlet Witch apart from other superheroes is the sheer scope of her power. In "Avengers: Infinity War" (2018) and "Avengers: Endgame" (2019), she faced off against the powerful supervillain Thanos and proved to be a formidable adversary. Her raw power was evident as she single-handedly held off Thanos, destroying his army and even inflicting significant damage on him. Her abilities were so potent that Thanos was forced to order a missile strike on his forces to stop Scarlet Witch from overpowering him.
Scarlet Witch's true potential was fully realized in the series finale of "WandaVision." And "Doctor Strange in the Multiverse of Madness" (2022). She embraced her full power and transformed into the Scarlet Witch, wearing a new costume and demonstrating control over magic in the chaos. Her chaos magic allows her to tap into an ancient and unpredictable energy source, granting her even greater power and manipulating the universe's fundamental forces.
The extent of Scarlet Witch's power raises interesting questions about her place in the MCU hierarchy. Her reality-warping abilities and immense power put her among the most powerful characters in the franchise. In fact, in comic books, Scarlet Witch is considered one of the most formidable and dangerous in the Marvel Universe.
It is important to note that Scarlet Witch's powers are not without their consequences. She grapples with her abilities' ethical and moral implications throughout her journey. Her grief, trauma, and loss have significantly shaped her powers and their potential for destruction. Scarlet Witch's struggle to control her emotions and power is a central theme in her character arc, making her even more complex and relatable to audiences.
Scarlet Witch's power and significance will likely play a crucial role in future storylines as the MCU expands. Her appearance in "Upcoming Marvel Project" hints at her involvement in exploring the multiverse and the potential consequences of her reality-warping abilities.
In conclusion, Scarlet Witch, portrayed by Elizabeth Olsen, has proven to be one of the most powerful characters in the MCU. Scarlet Witch's journey has showcased her incredible strength and potential, from her initial telekinetic abilities to her reality-warping powers. As her story unfolds, her powers and the implications they hold for the wider MCU make her a character to watch closely in future instalments.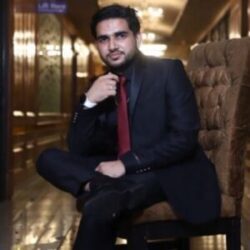 My name is Mohd Salman; I belong to Uttar Pradesh in India; I am a professional businessman, writer, and blogger. Marvel DC Crossover website is designed to provide people with news and information about Marvel Studios, DC Comics, and popular Hollywood movies. And I promise every visitor I will never give any wrong information to them.
Author's full name – Mohd Salman
Author's office address – Joya, Delhi Road, Near HDFC Bank, 244222, Uttar Pradesh, India
Author's office phone number – 8791119243
Author's office E-mail – sh6201427@gmail.com