Last Updated on July 31, 2023 by Mohd Salman
Source Wikipedia
Source IMDb
In the world of superheroes, superheroes have continuously gone through comparisons and debates over who is the strongest. This blog article compares two popular female superheroes, Captain Marvel and Scarlet Witch, to determine who is the strongest. The article will analyze the powers and abilities of both characters to determine who is the mightier warrior. Both superheroes have a long history of accomplishments and are incredibly powerful forces in their respective universes, so this will be an interesting comparison.
When it comes to superpowers, Captain Marvel outranks Scarlet Witch. Carol Danvers, the woman behind the mask, was exposed to an explosion of Tessaract Cube that granted her superhuman strength, durability, flight, and energy blasts. On the other hand, Scarlet Witch's powers result from Mind Stone. She can manipulate reality and cast hex spells. While both women are powerful, Captain Marvel is the more physically powerful.
In terms of combat experience, both Captain Marvel and Scarlet Witch are evenly matched. Both women have been through many battles and have come out on top more often than not. However, Scarlet Witch has the edge when it comes to actual fighting ability. Her hexes and reality-warping abilities give her an extra edge in combat that Captain Marvel does not have.
So, who is the stronger superhero? It is difficult to say for sure. Both Captain Marvel and Scarlet Witch are incredibly powerful and have a lot of impressive feats to their names. In the end, it is a matter of personal preference.
Do you think Captain Marvel or Scarlet Witch would win in a fight? Let us know in the comments below!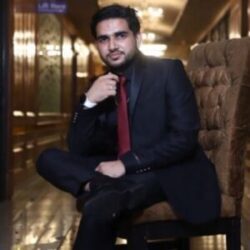 My name is Mohd Salman; I belong to Uttar Pradesh in India; I am a professional businessman, writer, and blogger. Marvel DC Crossover website is designed to provide people with news and information about Marvel Studios, DC Comics, and popular Hollywood movies. And I promise every visitor I will never give any wrong information to them.
Author's full name – Mohd Salman
Author's office address – Joya, Delhi Road, Near HDFC Bank, 244222, Uttar Pradesh, India
Author's office phone number – 8791119243
Author's office E-mail – sh6201427@gmail.com