Last Updated on July 28, 2023 by Mohd Salman
Source:- Wikipedia
Source:- IMDb
Do you ever ask yourself, 'How powerful is the Watcher (Uatu)'? With Marvel's ultimate cosmic being poised for an incredible What If? Introduction, fans of the Marvel Cinematic Universe are quickly becoming well-acquainted with the mysterious Uatu. In this blog article, we will reveal the answers to your Watcher questions, as well as discuss the identity of the Watcher in What If?, the Voice of the Watcher in What If?, and even take a look at the Watcher in Trailer. So, buckle up and get ready to explore the might of Uatu and his incredible Watcher powers!
Who Is Uatu (The Watcher) In What If?
The Watcher is a powerful being in the Marvel Universe assigned to watch from the Blue Area of the Moon. He is one of the oldest living beings in the Marvel Universe and is tasked with observing and recording all events in the Universe, although he is forbidden from interfering. As such, the Watcher is a powerful being who commands great respect.
What If? is not the only scenario in which Watcher has been involved. He has also been a part of many other famous Marvel Universe Comics, such as Avengers, Uncanny X-Men, Hulk, Silver Surfer, Quasar, and Marvel Point One.
The Watcher is a Popular Character who has been involved in many famous Marvel Comics, including Silver Surfer #1-7 (Aug 1968-Aug 1969) and Marvel Super-Heroes #23 (Nov 1969). His great power does make him a target for other villains in the Marvel Universe who seek to use his powers for their ends.
Who Is The Voice Of The Watcher In What If?
In the What If? Scenario the Watcher is voiced by Tony Award-winning actor Jeffrey Wright. Wright is no stranger to playing Popular Characters, having previously played James Gordon in the popular film The Batman. His deep, resonant voice perfectly depicts the all-seeing and all-knowing Watcher in What If?
How Powerful Is The Watcher (Uatu)?
Uatu is an ancient cosmic being with immense power and knowledge. He is immortal and has vast cosmic powers and superhuman intelligence, giving him scientific knowledge beyond anything we could measure on Earth. Uatu often uses his knowledge and power to observe, inform and entertain.
Who played The Watcher in Guardians Of the Galaxy Vol. 2?
Guardians of the Galaxy Vol. 2 featured a brief cameo from the Watcher, played by Walt Linscott, and Watcher Informant, played by Stan Lee. The scene, which took place on Earth-199999, was only 10 to 15 seconds long and featured Yondu, Kraglin, and Rocket speeding past the two characters, but it was a critical moment for both fans and Marvel lore.
What If – The Watcher Trailer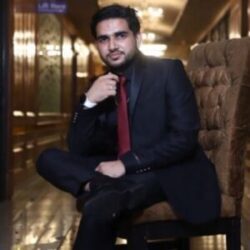 My name is Mohd Salman; I belong to Uttar Pradesh in India; I am a professional businessman, writer, and blogger. Marvel DC Crossover website is designed to provide people with news and information about Marvel Studios, DC Comics, and popular Hollywood movies. And I promise every visitor I will never give any wrong information to them.
Author's full name – Mohd Salman
Author's office address – Joya, Delhi Road, Near HDFC Bank, 244222, Uttar Pradesh, India
Author's office phone number – 8791119243
Author's office E-mail – sh6201427@gmail.com