Last Updated on July 31, 2023 by Mohd Salman
Source:- Wikipedia
Source:- IMDb
Two comic book characters with demonic origins, both known for their supernatural abilities and fiery aesthetics, Ghost Rider and Hellboy, have captured the imagination of fans across the globe. They have become iconic figures in the entertainment industry, inspiring numerous adaptations, including blockbuster feature films and successful comic book series. However, the question on everybody's lips remains, "Who would win in a battle between Ghost Rider and Hellboy?" In this article, we'll delve into the lore and abilities of both characters, analyzing their strengths and weaknesses to determine which would emerge victorious in the ultimate face-off.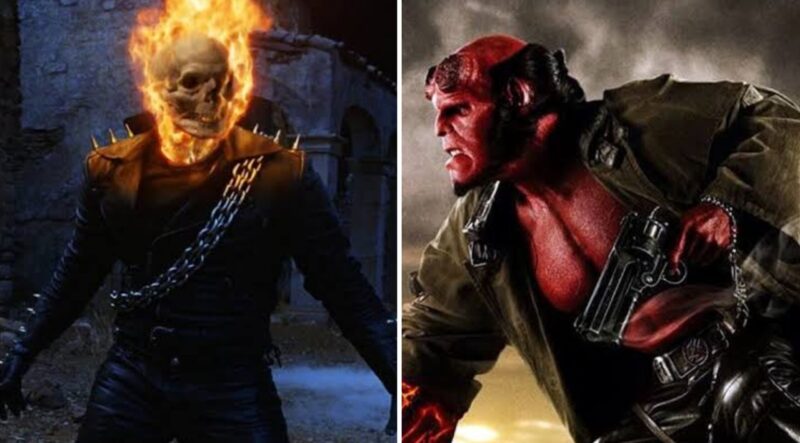 Body:
While the battle between Ghost Rider and Hellboy is undoubtedly a thrilling prospect for comic book fans, it's worth examining the themes and messages behind their stories. Both characters are rooted in ideas of good versus evil, with Ghost Rider fighting to rid the world of evil. At the same time, Hellboy struggles to reconcile his demon heritage with his human identity. Additionally, both characters have elements of redemption and atonement in their narratives. Ghost Rider's origins involve him making a deal with the devil, and his ongoing mission involves seeking redemption for his past sins. Hellboy, meanwhile, grapples with the idea that he is destined to bring about the end of the world, but he works to make amends for the actions of his demonic ancestors.
Another interesting theme that emerges from the lore of these characters is the idea of power and responsibility. Both Ghost Rider and Hellboy possess incredible supernatural abilities that they use to fight evil, but they must also bear the weight of the consequences of their actions. Ghost Rider's powers come at a great personal cost, and he must constantly struggle to control his vengeful spirit. Hellboy, meanwhile, often finds himself at odds with the various supernatural organizations that seek to control him and his powers.
Regarding the battle between Ghost Rider and Hellboy, there are a few key factors to consider. Both characters are incredibly strong and durable, but Ghost Rider has more supernatural abilities, including his flaming chains and the ability to conjure hellfire. On the other hand, Hellboy is a skilled fighter and strategist, and his giant right hand is a formidable weapon.
Ultimately, the battle's outcome may depend on the context in which it's fought. If it takes place in the supernatural realm, Ghost Rider may have the upper hand, but if it takes place in a more human setting where Hellboy can use his strategic mind and fighting skills, he may emerge victorious.
Conclusion:
While the idea of a battle between Ghost Rider and Hellboy is certainly exciting for comic book fans, it's clear that both characters have resonated with audiences for more than just their supernatural abilities and fiery aesthetics. Their stories are rooted in powerful themes of redemption, power, and responsibility, and they provide thought-provoking commentary on the nature of good and evil. Whether you're rooting for Ghost Rider or Hellboy, it's clear that both characters have firmly established themselves as icons in the realm of supernatural storytelling.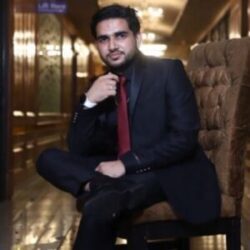 My name is Mohd Salman; I belong to Uttar Pradesh in India; I am a professional businessman, writer, and blogger. Marvel DC Crossover website is designed to provide people with news and information about Marvel Studios, DC Comics, and popular Hollywood movies. And I promise every visitor I will never give any wrong information to them.
Author's full name – Mohd Salman
Author's office address – Joya, Delhi Road, Near HDFC Bank, 244222, Uttar Pradesh, India
Author's office phone number – 8791119243
Author's office E-mail – sh6201427@gmail.com