Last Updated on July 4, 2023 by Mohd Salman
Source:- Wikipedia
Source:- IMDb
With DC's Batman vs. Superman: Dawn Of Justice being one of the most eagerly anticipated movies of the year, one of the burning questions on everyone's minds is the role of the monstrous Doomsday character. How did the producers capture his power on screen? Is Doomsday General Zod? Is he stronger than Superman? Is he weak to kryptonite? This blog article will discuss all these questions and more as we delve deeper into Doomsday in Batman vs. Superman: Dawn Of Justice.
Who Plays Doomsday in Batman vs. Superman: Dawn Of Justice?
Have you wondered who was behind Doomsday in the 2016 blockbuster film Batman vs. Superman: Dawn Of Justice? The answers may surprise you. While Doomsday was a CGI creation, two talented men, Robin Atkin Downes and Gary A. Hecker provided the motion-capturing and voice work for the chilling villain.
Downes is a veteran voice actor with over 250 credits to his name. He has worked on popular Movies such as How to Train Your Dragon (2010) and Transformers: Revenge of the fallen (2009), as well as TV shows like The Umbrella Academy (2020). He provided the motion-capturing work for Doomsday, which meant he had to wear a special suit covered in sensors. This allowed the movie's animators to capture and translate his every move into the film.
Hecker is a less experienced voice actor, but he was vital to the movie's success.
Both Downes and Hecker brought their unique talents to the role of Doomsday. Together, they created one of the most memorable villains in recent memory.
What is Doomsday power?
Doomsday Power is a set of incredible abilities possessed by some of the most powerful entities in the universe. These amazing abilities include superhuman strength, stamina, durability, speed, leaping, a healing factor, adaptive evolution, and even immortality. As well as being able to control his bone growth and having telescopic vision targeting, Doomsday can also provide a screaming horror tone of voice.
Is Doomsday General Zod?
In the DC movie Batman v Superman: Dawn of Justice, Lex Luthor creates an iconic Creature, Doomsday, by combining his DNA with the Dead Body of the powerful General Zod. This raises the obvious question: is Doomsday considered General Zod?
Doomsday is a highly powerful being created to be the perfect weapon. He is brutal and seems to enjoy causing pain and destruction. No wonder he is considered one of the most powerful villains in the DC Universe.
So, is Doomsday General Zod? The answer is complicated. Doomsday does have General Zod's DNA, so in that sense, he could be considered a clone of sorts. However, he is also very different from General Zod in many ways. Doomsday is not alive in the traditional sense and does not possess any emotions. He is more of a living weapon than anything else.
In the end, it is up to the interpretation of the individual. Doomsday is a unique creature created from the DNA of two DC Characters. He can be considered General Zod if one believes that his DNA is the dominant factor. However, he can also be seen as his being, separate from General Zod and Lex Luthor.
Was Doomsday stronger than Superman?
Doomsday, the monstrous being created from the remains of General Zod, was constantly evolving and growing stronger throughout Batman v Superman. He could go toe-to-toe with Superman in a battle that left both battered and bloody. While Superman may have eventually won the fight, it was only because of his Kryptonite spear and not because he was the stronger man.
Some fans were surprised that Doomsday could hold his own against Superman, but it makes sense when you consider his origin story and his new abilities. Doomsday was created as a weapon, and his only purpose was killing. He was relentless in his pursuit of Superman, and his strength was unrivaled.
Ultimately, Doomsday was a formidable opponent for Superman, and their battle was one for the ages. Though Superman may have won the fight, Doomsday proved he was a force to be reckoned with.
Is Doomsday weak to kryptonite?
Doomsday is one of the most popular DC characters, and many believe he is weak to kryptonite. This is because Doomsday was created from Dead General Zod. (Zod was a character who lived on Krypton). Although Doomsday was defeated in Batman vs. Superman Dawn Of Justice (2016) by a Kryptonite spear, he is an Extremely Powerful Creature in DC Extended Universe.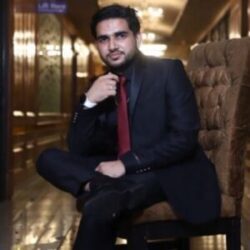 My name is Mohd Salman; I belong to Uttar Pradesh in India; I am a professional businessman, writer, and blogger. Marvel DC Crossover website is designed to provide people with news and information about Marvel Studios, DC Comics, and popular Hollywood movies. And I promise every visitor I will never give any wrong information to them.
Author's full name – Mohd Salman
Author's office address – Joya, Delhi Road, Near HDFC Bank, 244222, Uttar Pradesh, India
Author's office phone number – 8791119243
Author's office E-mail – sh6201427@gmail.com