Last Updated on July 31, 2023 by Mohd Salman
Source:- Wikipedia
Source:- IMDb
Marvel's What If tv series is a new animated series that explores alternate universes of the Marvel Universe. Each episode shows what would happen if something different happened at a key moment in Marvel's history. The show is produced by Kevin Feige, the president of Marvel Studios, and features voice work by many of the actors who have played Marvel characters in the past and what could have happened if things had gone differently.
Marvel Zombies, what if the episode explained?
What if… Zombie episode of Marvel. I will go over what happens in the episode and what it could mean for the future of the Marvel Universe.
What If… Zombies?! This is the most dangerous episode ever. This episode is inspired by the What if marvel zombies comics series. Where almost all the avengers fall prey to the zombie virus. And the remaining avengers try to save themselves and the rest of their comrades. And those who have not become zombies are also trying to save them. And all these events happen along with the event of Avengers Infinity War, where Thanos's Black Order is overpowered to attack Earth. But because of a virus.
Along with the whole world, the army of Thanos and the Avengers also become zombies. And seeing these episodes, one starts feeling scared. All the main characters of Avengers Infinity War have appeared in this series. Except for Thor, Captain Marvel, the Guardian of the Galaxy, and the rest of the Asgardians. And the avengers who appeared in this episode. They are spiderman, Antman, falcon, winter soldier, ironman, captain America, black panther, hulk, hawkeye, wasp, scarlet witch, and vision. And most of these avengers die as zombies. And this episode is much more similar to the comic's Marvel zombies. And the more this episode goes on, the darker it seems.
Marvel Zombies What If Episode 5 Cast?
Benedict Cumberbatch          as         Dr. Stephen Strange
Benedict Wong                      as          Wong
Carrie Coon                           as          Proxima Midnight
Sebastian Stan                      as           James "Bucky" Barnes
Chadwick Boseman            as             T'Challa / Black Panther
Tom Vaughan-Lawlor         as             Ebony Maw
Paul Bettany         as          Vision
Evangeline Lilly  as           Hope van Dyne / Wasp
Paul Rudd            as            Scott Lang
Jon Favreau         as           Harold "Happy" Hogan / Zombie Happy
Emily VanCamp    as         Sharon Carter
David Dastmalchian   as     Kurt
Hudson Thames       as       Peter Parker / Spider-Man
Mick Wingert         as         Tony Stark / Iron Man
Mark Ruffalo         as          Bruce Banner / Hulk
Josh Brolin           as              Thanos
Jeremy Renner     as            Clint Barton / Hawkeye
Steve Rogers / Captain America
WHAT IF ZOMBIES EPISODE 5 TRAILER:-
What happens at the end of What If zombies?
We all know that the Marvel Universe is full of powerful superheroes who protect us from evildoers. But what would happen if they were turned into zombies? We'll explore what happens at the end of Marvel's "What If" zombies story.
How did Marvel Zombies end?
Spoiler alert: There is no happy ending. It's the opposite. The Avengers and other heroes are turned into zombies who slaughter the human race. In the end, only a handful of people are left alive Such as Spiderman, Hulk, and Ant-Man. Huddled together in a haven. So what can we take away from this story? First, even the mightiest heroes can fall victim to a zombie outbreak. Second, zombies are a force to be reckoned with – they're relentless, ruthless, and unstoppable. And finally, in the end, it's all about survival.
Was zombie Thanos in Wakanda?
In the What If episode, the Fifth episode of the second One of the TV series, Thanos becomes an undead creature after the zombie virus infects him. He collected all the Infinity Stones in the What If…. zombie at the end of the Episode in Wakanda.
Can Hulk be turned into a zombie?
In this episode, Hulk isn't shown completely distributing the zombies because the zombies have very little effect on his green skin. At the end of the episode, there's a wolf fight between Hulk and Scarlet Witch. Then the episode ends.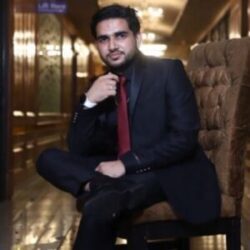 My name is Mohd Salman; I belong to Uttar Pradesh in India; I am a professional businessman, writer, and blogger. Marvel DC Crossover website is designed to provide people with news and information about Marvel Studios, DC Comics, and popular Hollywood movies. And I promise every visitor I will never give any wrong information to them.
Author's full name – Mohd Salman
Author's office address – Joya, Delhi Road, Near HDFC Bank, 244222, Uttar Pradesh, India
Author's office phone number – 8791119243
Author's office E-mail – sh6201427@gmail.com