Last Updated on July 28, 2023 by Mohd Salman
Source:- Wikipedia
Source:- IMDb
Sersi first appeared in The Eternals issue #3 as Sersi. Although Marvel Comics published the Eternals, the Eternals were not treated as part of the Marvel universe but rather as a stand-alone series. Eternals later incorporated the characters into the Marvel universe. In the 1980s, she made guest appearances in The Avengers and Captain America. Sersi's most important stories in Marvel Comics came in the late 1980s and early 1990s when her association with the Avengers began. Her transmutation skills were so helpful to Captain America that he offered her membership in the Avengers.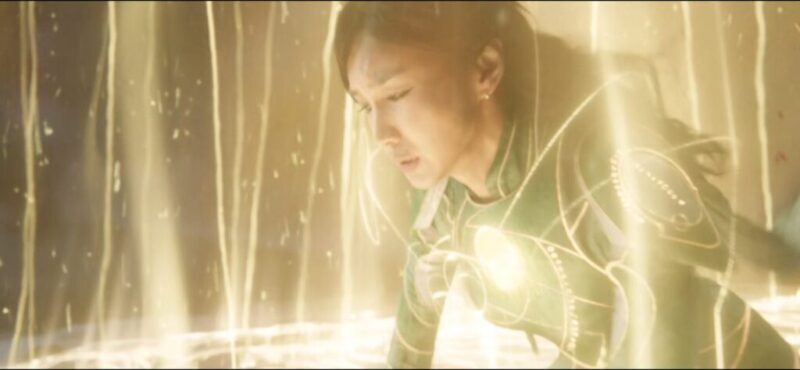 In pursuit of adventure, Sersi accepted and joined the team, becoming one of only three Eternals to become Avengers. Sersi is a fourth-generation member of the Eternals, an evolutionary offshoot of the human race. She is the daughter of the Eternals Helios and Perse and was probably born in Olympia, Greece, sometime after the Great Cataclysm that destroyed the continents of Atlantis and Lemuria during an extended ice age known as the Hyborean Age. At a young age, Sersi differed from her fellow Eternals in her desire to live amongst humans. It was during her time in ancient Mesopotamia that Sersi first met Captain America, who had travelled back in time. While Sersi still had the appearance of a child at this time, she was already thousands of years old. Sersi has lived in various places of historical importance, from Nero's Rome to Camelot, the Court of the legendary King Arthur, where she helped Merlin the magician to defeat an impostor who had usurped his position. Sersi fought alongside Thor in the Viking Siege of Paris, although he was unaware of this. She has been a dancer, actress, stage magician, hedonist, and adventurer. The Eternals differ from the Inhumans and the X-Men because they all have the same powers. So every Eternal, including Sersi, is capable of superhuman strength, telepathy, teleportation, matter manipulation, shooting cosmic rays from their eyes and hands, and flight through levitation. The Eternals are Marvel's most powerful superheroes, and Sersi is several levels above most of her fellow Eternals, which speaks volumes about her capabilities. Some Eternals, like Sersi, have channelled their cosmic energy to improve specific abilities.
For this reason, Sersi's power to manipulate matter far exceeds the rest of her race.
With her seemingly immeasurable power, Sersi can create weaker clones of other heroes, turn a gun into rubber, and even bend adamantium. Her transmutation ability is her most significant asset, as it is something that she can use to help her allies or render her enemies ineffective.
She can turn Captain America back into a teenager and even transform someone as powerful as an Eternal into a helpless aardvark. The limits on Sersi's molecular rearrangement powers are unrevealed. Still, she once stated that even the Eternals' leader, Zuras feared her, and Sprite claimed she was the most powerful of all the Eternals. Sersi is the only living Fifth Level adept at matter transmutation on a 1 to 5 scale. She can alter molecular and atomic structures of all matter, including living organisms. However, she has expressed difficulty in rearranging sub-atomic matter. Sersi is almost immortal and indestructible.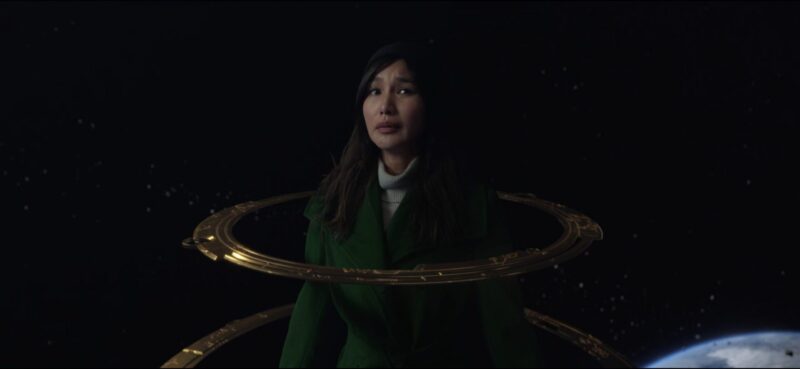 She possesses super strength and durability, but on a smaller scale, like Gilgamesh. She possesses the power of telepathy and can control weaker minds to do her bidding. She also has illusion skills and is considered a Class 4 or 5 when it comes to Eternals with this power. On rare occasions, Sersi is physically harmed by some extreme force; she can heal herself using her molecular control powers. Sersi once reconstructed her arm after a Deviant weapon disintegrated it. Sersi can project blasts of cosmic energy from her hands or eyes in the form of light, heat, or concussive force. Sersi can also project scenes from her mind, allowing others to visualize her thoughts. She can teleport herself and others across vast distances, although she finds doing so unpleasant. When the Final Host arrived on Earth, Sersi, along with all the Eternals, killed themselves after realizing the true purpose for which they were created. Her body was seen when Iron Man and Doctor Strange travelled to the Mountains of Greece to get answers from The Eternals.
Marvel's Eternals 2021 Official Trailer:-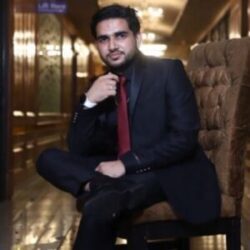 My name is Mohd Salman; I belong to Uttar Pradesh in India; I am a professional businessman, writer, and blogger. Marvel DC Crossover website is designed to provide people with news and information about Marvel Studios, DC Comics, and popular Hollywood movies. And I promise every visitor I will never give any wrong information to them.
Author's full name – Mohd Salman
Author's office address – Joya, Delhi Road, Near HDFC Bank, 244222, Uttar Pradesh, India
Author's office phone number – 8791119243
Author's office E-mail – sh6201427@gmail.com