Last Updated on July 31, 2023 by Mohd Salman
Desaad is an enigmatic and powerful villain in DC Comics' Zack Snyder's Justice League (2021). This film reintroduces us to this sinister figure. In the film, we see Desaad's suave demeanor, manipulation skills, and considerable strength in battle. Here, we discuss Desaad's history in DC Comics, Zack Snyder's Justice League movie, and the individual who plays him.
Who is Desaad in DC Comics?
Do you like comic books and superheroes? Are you familiar with the DC Universe? If so, then you've probably heard of Desaad. This sinister supervillain is one of Darkseid's most loyal followers from the distant planet of Apokolips.
On Apokolips, Darkseid rules with an iron fist. His subjects are kept in line through fear and pain, administered by his trusted advisor Desaad. A sadist of the highest order, Desaad takes pleasure in torturing both adults and children alike. He is often seen carrying out Darkseid's orders with a smile on his face, relishing in the suffering of others.
While most of Darkseid's followers are content to do as they're told, Desaad is different. He is fiercely loyal to Darkseid and always seeks ways to please his master. He is intelligent and cunning, making him a dangerous opponent for even the most powerful superheroes.
So why is Desaad so loyal to Darkseid? There are a few theories. Some believe that he is brainwashed and that Darkseid has complete control over him. Others believe that he genuinely believes in Darkseid's vision of the universe and enjoys causing pain and suffering.
Whatever the reason, one thing is for sure: Desaad is a force to be reckoned with, and he is one of the most feared villains in the DC Universe.
Who plays desaad in DC's Justice League?
In Zack Snyder's Justice League (2021), DC introduced audiences to the character DeSaad, a minion of Darkseid who is voiced and motion-captured by Peter Guinness.
DeSaad is a key player in Zack Snyder's Justice League, and his portrayal by Guinness is spot-on. He is a dangerous, conniving, and evil individual who aids Darkseid in his quest for domination. Guinness does an excellent job of bringing this character to life, and audiences will undoubtedly be intrigued by his performance.
However, DeSaad is not the only villain in Zack Snyder's Justice League. The film also features the likes of Steppenwolf, Darkseid, and Granny Goodness. Each of these characters is played by a talented actor, and they all contribute to making the film a truly memorable experience.
In conclusion, DeSaad is just one of the many interesting characters in Zack Snyder's Justice League. His portrayal by Guinness is sure to leave audiences wanting more, and the film is packed with other memorable performances. If you have yet to see it, check it out On HBO Max.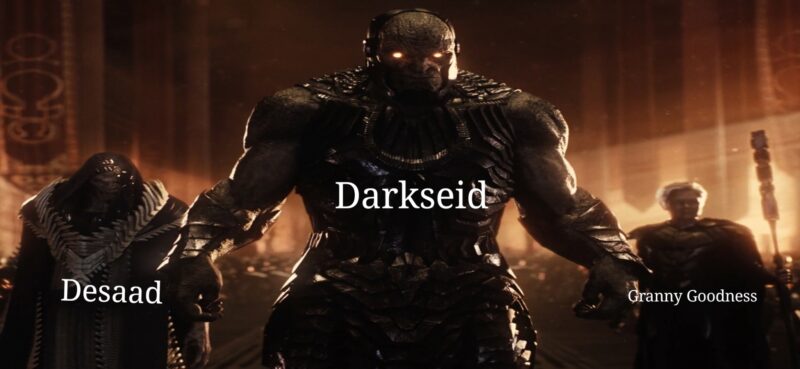 How Strong is Desaad?
Desaad is a powerful being with many abilities. He can absorb energy and teleport, as well as have the power of telepathy and emotion manipulation. He is also bodacious, having superhuman strength, endurance, reflexes, and absorbing energy. Desaad's powers make him difficult to fight against, as he can negate most attacks or defend himself easily.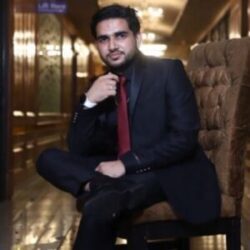 My name is Mohd Salman; I belong to Uttar Pradesh in India; I am a professional businessman, writer, and blogger. Marvel DC Crossover website is designed to provide people with news and information about Marvel Studios, DC Comics, and popular Hollywood movies. And I promise every visitor I will never give any wrong information to them.
Author's full name – Mohd Salman
Author's office address – Joya, Delhi Road, Near HDFC Bank, 244222, Uttar Pradesh, India
Author's office phone number – 8791119243
Author's office E-mail – sh6201427@gmail.com