Last Updated on July 31, 2023 by Mohd Salman
Source:- Wikipedia
Source:- IMDb
In She-Hulk: Attorney at Law Episode 3 Post Credit Scene, Jennifer Walters / She-Hulk twerks with Meghan Thee Stallion. The dance scene is one of the most memorable moments in the show.


It's not just the memorable dance scene but also the rapport between She-Hulk and Meghan Thee Stallion. The two have clear mutual respect. This is evident in the way they interact with each other both on and off the dance floor. It's refreshing to see a portrayal of female friendship that is not based on competition or jealousy. She-Hulk and Meghan Thee Stallion's friendship is a great example of what women can achieve when they work together.
Marvel Fans Reaction

 
The contemporary dance scene between She-Hulk and Meghan Thee Stallion in She-Hulk: Attorney at Law has been a major hit among viewers. The two characters can be seen dancing together in what appears to be a very happy and friendly moment.
This scene has struck a chord with many viewers because it is a joyful moment featuring two strong and independent women. In a time when the world can often feel dark and depressing, this scene is a refreshing reminder that it is still good in the world. In addition to being a feel-good moment, the scene also highlights the importance of female friendships. She-Hulk and Meghan Thee Stallion may be two very different people, but they can come together and enjoy each other's company. This is a powerful reminder that women of all different backgrounds can find common ground and forge lasting bonds.
Who is Meghan Thee Stallion?
Meghan Thee Stallion is one of the most exciting new artists in the music industry. She is a rapper, singer, and songwriter from San Antonio, Texas. Meghan is known for her catchy songs, unapologetic lyrics, and fierce stage presence. In this Marvel DC Crossover blog post, we'll get to know Meghan Thee Stallion and her music.
Meghan Thee Stallion's music is a breath of fresh air in the hip-hop industry. She is unafraid to be herself, and her music reflects that. Her songs are empowering and make you want to dance. Meghan is a force to be reckoned with, and we can't wait to see what she does next.
She-Hulk: Attorney at Law Tv Series Official Teaser :-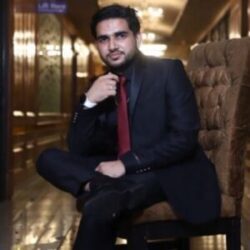 My name is Mohd Salman; I belong to Uttar Pradesh in India; I am a professional businessman, writer, and blogger. Marvel DC Crossover website is designed to provide people with news and information about Marvel Studios, DC Comics, and popular Hollywood movies. And I promise every visitor I will never give any wrong information to them.
Author's full name – Mohd Salman
Author's office address – Joya, Delhi Road, Near HDFC Bank, 244222, Uttar Pradesh, India
Author's office phone number – 8791119243
Author's office E-mail – sh6201427@gmail.com