Last Updated on July 31, 2023 by Mohd Salman
Source:- Wikipedia
Source:- IMDb
Proxima Midnight is one of the most powerful, fearsome, and formidable villains in the Marvel Cinematic Universe – especially after her debut in the 2018 film Avengers: Infinity War. But who is the actress playing this powerful and mysterious character? Who kills Proxima Midnight? And is Proxima Midnight related to Thanos at all? Here, we'll answer all of these questions and more. Join us as we explore the depths of the sinister Proxima Midnight and the incredible woman playing her on the big screen.
Who is Proxima Midnight in Marvel?
Proxima Midnight is a formidable villain in Marvel Comics. She is part of The Children of Thanos, a powerful group of hugely important villains in the Marvel Universe.
Proxima Midnight is a powerful and calculating villain. She is a Member of Thanos' Black Order and is fiercely loyal to him. She is often seen leading the charge against Thanos' enemies and is always looking for ways to please her master. Proxima Midnight is a skilled fighter and is deadly with her spear. She also has the unique ability to create total darkness, which she uses to her advantage in battle.
Proxima Midnight is a fearsome enemy and has fought some of the most powerful heroes in the Marvel Universe. She has faced off against The Avengers and The Guardians of the Galaxy. Proxima Midnight is a true force to be reckoned with and is sure to be a villain that we see a lot more of in the future.
Who is Marvel's Proxima Midnight Actress In Infinity War?
Proxima Midnight is a villain from the Marvel Universe who appeared in Avengers Infinity War (2018). In this film, the character was portrayed by award-winning actress Carrie Coon.
Who is Carrie Coon?
Carrie is an American actress known for her work on television and in film. She has starred in several hit shows, including The Leftovers and Fargo. She has also appeared in films such as Gone Girl and One in a Million. In 2018, she won a Critics' Choice Television Award for her work in Fargo.
Her work in Avengers Infinity War as Proxima Midnight has cemented her as a talented actress in the superhero genre. In this film, she brought a menacing presence to the screen while displaying a deep emotional side. Both fans and critics highly praised her performance.
Carrie Coon is a highly talented actress who has proven her versatility across various genres. She is an excellent choice to portray Proxima Midnight, and she brings great depth to the character. If you have not seen her work in Avengers Infinity War, check it out – you won't be disappointed.
Who kills Proxima Midnight?
Fans of the Marvel Cinematic Universe have, since 2018, been wondering who killed Proxima Midnight in the monumental Avengers: Infinity War. The world saw an epic battle between the evil Thanos and the mighty Avengers in Infinity War. Many crucial characters died during this battle, including Proxima Midnight, Thanos' most trusted lieutenant. So, who was the one who finally killed Proxima Midnight? Why, it was none other than Scarlet Witch, the lovable Avenger from the Marvel Universe.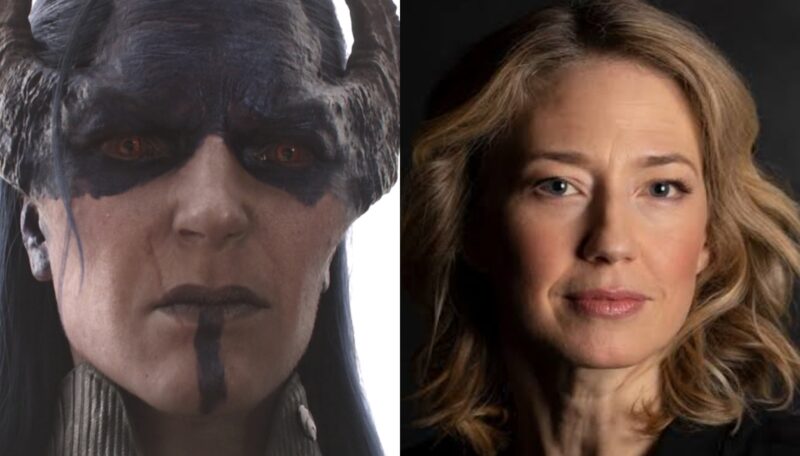 Is Proxima Midnight Thanos's daughter?
Some believe that Proxima Midnight is the Real daughter of Thanos. There is no clear answer for who she is, but she is one of Thanos' children, and She is the adopted daughter of Thanos, According To Marvelcinematicuniverse.fandom.com.
Where was Proxima Midnight in Endgame?
Two alternate timelines of Midnight appear in the live-action film Avengers: Endgame, with Ganderton reprising her role without Coon due to Midnight having no dialogue. She traveled to events in the past, at certain times to prevent the Avengers from thwarting Thanos' plans. Midnight was ultimately Killed when Tony Stark used the Infinity Stones.
Is Proxima Midnight still alive?
No Proxima Midnight died in Both Avengers Movies, first Kill By Scarlett Witch and Second Time Kill by Tony Stark when he snapped his Fingers.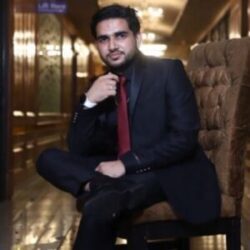 My name is Mohd Salman; I belong to Uttar Pradesh in India; I am a professional businessman, writer, and blogger. Marvel DC Crossover website is designed to provide people with news and information about Marvel Studios, DC Comics, and popular Hollywood movies. And I promise every visitor I will never give any wrong information to them.
Author's full name – Mohd Salman
Author's office address – Joya, Delhi Road, Near HDFC Bank, 244222, Uttar Pradesh, India
Author's office phone number – 8791119243
Author's office E-mail – sh6201427@gmail.com