Last Updated on July 31, 2023 by Mohd Salman
Source:- Wikipedia
Source:- IMDb
Have you ever heard of Corvus Glaive? He is one of the most powerful villains in the Marvel universe, and he is set to make a big screen debut in Marvel's Most Successful Movie, Avengers: Infinity War. In this article, we will discuss who is playing Corvus Glaive; what is Corvus Glaive's weapon made of? And Can Corvus Glaive cut through Vibranium? So, buckle up, and let's dive into the world of Corvus Glaive!
Who is Marvel Corvus Glaive?
Marvel Corvus Glaive is a fictional character in the Marvel Comics Universe and one of the members of the alien race known as "The Black Order." He is known for his impressive strength and agility and has appeared as a powerful villain in various comic books and animated series. 
Corvus Glaive first appeared in the 2013 Marvel Comics event "Infinity," where he was part of the invading force known as "The Black Order." The Black Order was sent by the mad titan Thanos to conquest Earth and obtain the Infinity Stones for him. Corvus Glaive was one of the group's most powerful members and proved to be a major threat to Earth's heroes. He was eventually defeated by the superhero team known as "The Avengers," but not before causing considerable damage and destruction.
Corvus Glaive is a powerful and dangerous villain and has appeared in several subsequent stories. In the 2015 event "Secret Wars," he was one of the many villains transported to the Battleworld planet. Here, he faced off against several of Earth's heroes.
Who is Marvel's Corvus Glaive Actor?
Michael James Shaw is the Marvel's Corvus Glaive Actor. He was born on September 16, 1986, in New York City, U.S. He has starred in films such as Wiener-Dog (2016) and Avengers Endgame (2019). His latest project is the Walking Dead 2021 – 2022. Shaw is known for the Role of FBI Agent Daryl, most notably playing the role of Papa Midnite in Constantine.
How powerful is Corvus Glaive?
Corvus Glaive is a powerful villain from Marvel Comics that is truly a force to be reckoned with. His superhuman strength, speed, endurance, and sense allow him to outmaneuver most heroes he comes into contact with. In addition, he is also an expert at hand-to-hand combat and utilizes a mighty glaive to take out opponents.
Is Corvus Glaive still alive?
In Avengers: Infinity War (2018), Jarvis killed Corvus Glaive. This event disappointed many Marvel Cinematic Universe fans (MCU). Some believe that the character may have been killed off completely, while others remain hopeful that he will return for a future movie. But The Truth is Corvus Glaive was permanently Dead in Marvel Cinematic Universe. He will not Return in the Future.
Is Corvus Glaive Thanos son?
Yes, Corvus Glaive is adoptive son of Thanos 
What is Corvus Glaive's weapon made of?
Marvel Cinematic Universe characters frequently use Uru Metal, the strongest metal in the universe. The metal is strong enough to resist damage and is also difficult to break. Some of the most famous Marvel Cinematic Universe weapons have been made from Uru Metal. Corvus Glaive Glaive's weapon, for example, was made from it.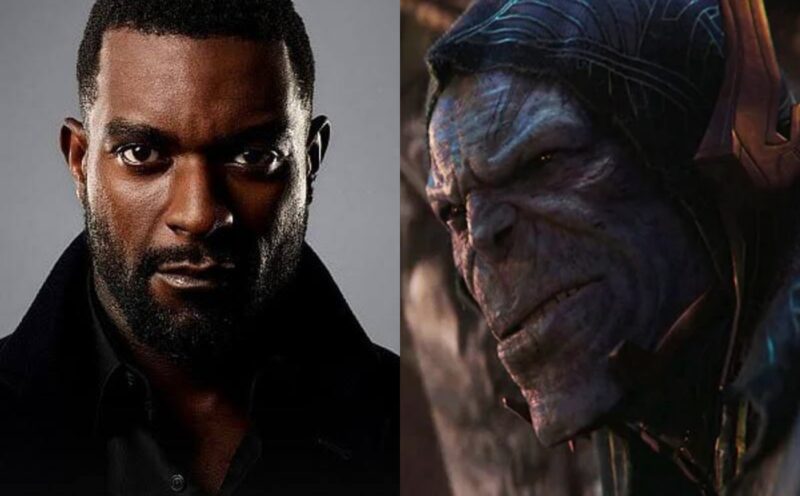 Can Corvus Glaive cut through Vibranium?
Corvus Glaive, the Member of the Black Order of the 2018 blockbuster film, " Avengers Infinity War, "has a powerful weapon known as the Glaive. The weapon is made from Uru, a rare metal that is said to be incredibly strong and durable. The metal is also said to be very rare and difficult to find, and Yes, It can cut Vibranium.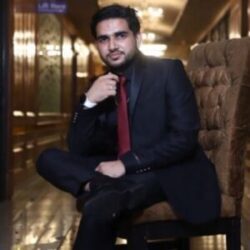 My name is Mohd Salman; I belong to Uttar Pradesh in India; I am a professional businessman, writer, and blogger. Marvel DC Crossover website is designed to provide people with news and information about Marvel Studios, DC Comics, and popular Hollywood movies. And I promise every visitor I will never give any wrong information to them.
Author's full name – Mohd Salman
Author's office address – Joya, Delhi Road, Near HDFC Bank, 244222, Uttar Pradesh, India
Author's office phone number – 8791119243
Author's office E-mail – sh6201427@gmail.com