Last Updated on August 29, 2023 by Mohd Salman
Source:- Wikipedia
Source:- IMDb
The worlds of DC Comics and Marvel Comics have introduced us to an array of iconic superheroes, each possessing unique abilities and characteristics that captivate fans' imaginations. Among these heroes, two standouts are Superman from DC Comics and Doctor Strange from Marvel Comics. Both have captured readers' hearts for decades, but what if these two powerhouses were to face off in an ultimate showdown? Let's delve into the strengths, weaknesses, and histories of Superman and Doctor Strange to speculate on the outcome of this epic clash.
Origins and Powers
Superman, created by Jerry Siegel and Joe Shuster, is the quintessential superhero of the DC Universe. Hailing from the planet Krypton, he possesses incredible superhuman abilities due to Earth's yellow sun. His super strength, speed, invulnerability, and heat vision make him virtually indestructible. He also has the power of flight and an unwavering sense of justice, symbolizing hope for humanity.
On the other hand, Doctor Strange is a creation of writer Stan Lee and artist Steve Ditko in the Marvel Universe. Once a brilliant but arrogant neurosurgeon, Stephen Strange's life changed dramatically after a car accident severely damaged his hands. Seeking a cure, he delves into the mystic arts and becomes the Sorcerer Supreme. Doctor Strange wields spells that manipulate time, space, and reality itself. His mastery of the mystical arts grants him abilities such as astral projection, teleportation, and the ability to call upon powerful mystical entities.
Strengths and Weaknesses
Superman's strengths are apparent: his godlike powers make him virtually invincible. His dedication to justice and his selfless nature further bolster his abilities. However, his vulnerability to Kryptonite weakens him significantly, and cunning adversaries can sometimes exploit his moral compass.
Doctor Strange's strength lies in his mastery of magic and the mystic arts. His ability to manipulate reality and access alternate dimensions gives him immense versatility. His intelligence and strategic thinking are also key assets. Yet, his reliance on spells and incantations might leave him vulnerable if he's unable to perform them, and his focus on mystical matters could make him less adept at dealing with purely physical threats.
The Battle Scenario
Suppose a scenario where Superman and Doctor Strange are thrust into conflict due to a cosmic disturbance that blurs the boundaries between their universes. Both heroes believe the other to be a threat, and their encounter escalates into an epic confrontation.
The battle would be more than just a physical clash—a battle of tactics, wits, and adaptability. Superman's raw power would challenge Doctor Strange's mastery of the mystic arts, creating a mesmerizing spectacle of energy beams, teleportation, and reality manipulation.
The Verdict
Predicting the winner of this epic battle is a challenge that reflects the diversity of fan opinions. Superman and Doctor Strange possess an incredible array of powers that would undoubtedly result in a breathtaking spectacle. The victor could hinge on factors such as strategy, environment, and unforeseen circumstances.
Fans have debated this hypothetical match-up for years, and their discussions only underscore the appeal of these characters. While fans may never agree on who would win, the mere idea of these two titans facing off ignites the imagination and stokes the flames of comic book passion.
The Impact
Regardless of the outcome, the encounter between Superman and Doctor Strange would have lasting repercussions. Such a crossover event would redefine the boundaries of their respective universes and serve as a testament to the enduring appeal of superheroes in pop culture. It would remind us that, beyond the battles, the complexity of their stories, the struggles they face, and the values they embody truly define these characters.
In the end, whether the Man of Steel or the Sorcerer Supreme emerges triumphant, the real victory lies in the exhilarating journey of imagination that fans embark upon when envisioning such an epic confrontation.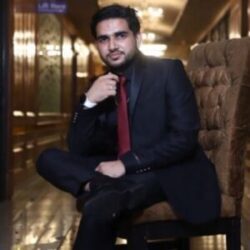 My name is Mohd Salman; I belong to Uttar Pradesh in India; I am a professional businessman, writer, and blogger. Marvel DC Crossover website is designed to provide people with news and information about Marvel Studios, DC Comics, and popular Hollywood movies. And I promise every visitor I will never give any wrong information to them.
Author's full name – Mohd Salman
Author's office address – Joya, Delhi Road, Near HDFC Bank, 244222, Uttar Pradesh, India
Author's office phone number – 8791119243
Author's office E-mail – sh6201427@gmail.com