Last Updated on July 1, 2023 by Mohd Salman
Source:- Wikipedia
Source:- IMDb
If you're a fan of Marvel movies and comics, you may have heard of Kang the Conqueror, a major antagonist in the Marvel Universe. But who was cast as Kang the Conqueror in MCU? How powerful is Kang, and who has he been defeated by? Is Kang the Conqueror the same as He Who Remains? Most importantly, is he more powerful than Thanos? These are all questions that this article will address. Below, we'll discuss Kang the Conqueror from a pure entertainment perspective while offering insightful information. So, let's dive right in!
Who Was Cast as Kang the Conqueror?
The Marvel Cinematic Universe is about to take a huge swerve with the introduction of Jonathan Majors to its cast. Majors is set to star as Kang the Conqueror in the Blockbuster Movies such as Ant-Man and the Wasp: Quantumania (2023), Avengers Kang Dynasty (2025), and Avengers Secret Wars (2026). As the MCU moves ever closer to the Multiverse Saga and Avengers Secret Wars, it seems that Kang is set to become a major player in the upcoming slate of Marvel movies. Here, we will explore who Jonathan Majors is and what roles he might take on in the world of Marvel.
Who is Jonathan Majors?
Jonathan Majors is an American actor in several films and television shows. He is best known for his work on the HBO series Lovecraft Country, where he played the role of Atticus Sampson Freeman. Majors has also appeared in the films Hostiles (2017), White Boy Rick (2018), and The Last Black Man in San Francisco (2019). He is a rising star in the acting world, and it is clear that Marvel has taken notice of his talent.
In the comics, Kang the Conqueror is a time-traveling supervillain who often clashes with the Avengers. He is a brilliant scientist and a master of hand-to-hand combat and armed combat. Kang has also been known to use his time-traveling abilities to manipulate history. It is unclear at this time how much of Kang's comic book history will be used in the MCU, but it is safe to say that he will be a major force to be reckoned with.
It is exciting to see Jonathan Majors joining the cast of the MCU, and one can only wonder what role he will play in the upcoming films. With so many possibilities, it is hard to predict what will happen next in the world of Marvel. However, one thing is for sure: the addition of Jonathan Majors will shake things up significantly.
How Powerful is Kang the Conqueror?
Kang the Conqueror is a fascinating comic book character with many impressive abilities. Not only is he a genius-level intellect and tactical strategist, but he also has access to advanced technology and the power of time travel, along with enhanced physical strength, endurance, speed, and durability. Possessing highly advanced battle armor, Kang is a formidable force to be reckoned with.
Who Defeated Kang the Conqueror?
While Kang the Conqueror is a powerful villain, he has ultimately been defeated by several different heroes and groups. The most notable include Iron Man, The Fantastic Four, and The Avengers. Each of these groups and Iron Man has unique abilities and skills that they bring to the table, ultimately leading to their success against Kang.
The most notable group to have defeated Kang the Conqueror is The Avengers. This group comprises some of the most powerful heroes in the Marvel universe, including Captain America, Thor, Captain Marvel, and the Hulk. Together, they have overcome Kang's vast resources and power.
While The Avengers is certainly a powerful group, they are not the only ones who have been able to defeat Kang the Conqueror. Another notable group is The Fantastic Four. This group is made up of four heroes who each have unique abilities. Together, they have been able to stop Kang's plans several times.
Finally, it is worth noting that several individual heroes have also defeated Kang the Conqueror. One of the most notable is Iron Man. Iron Man is a powerful superhero who has his suit of armor that is equipped with a vast array of weaponry. This allowed him to take on Kang the Conqueror several times and emerge victorious.
Is Kang the Conqueror the same as He Who Remains?
Kang the Conqueror and He Who Remains are two names for the same character in Marvel Comics, but their origin stories and powers differ significantly. First introduced as a time-traveling conqueror from the far future, Kang has long been one of the Marvel universe's most powerful characters. But who exactly is He Who Remains? We'll explore the similarities between the two and the effects their abilities have had on the Marvel universe.
Kang the Conqueror is a time-traveling supervillain from the future who has battled the Avengers and other heroes numerous times. He is armed with advanced weaponry and armor and has access to nearly limitless resources. He Who Remains is an alternate version of Kang, born in a different timeline. He possesses the same powers and abilities as Kang, but his origins differ.
Is Kang the Conqueror more powerful than Thanos?
Kang the Conqueror is more powerful than Thanos because Kang has many Abilities like Time Travel and Multiverse Travel. Kang can manipulate time, which gives him an advantage in battle. Additionally, Kang is experienced in many martial arts and has a vast knowledge of the universe.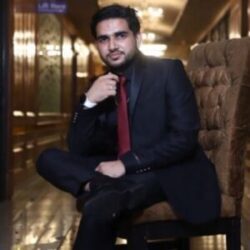 My name is Mohd Salman; I belong to Uttar Pradesh in India; I am a professional businessman, writer, and blogger. Marvel DC Crossover website is designed to provide people with news and information about Marvel Studios, DC Comics, and popular Hollywood movies. And I promise every visitor I will never give any wrong information to them.
Author's full name – Mohd Salman
Author's office address – Joya, Delhi Road, Near HDFC Bank, 244222, Uttar Pradesh, India
Author's office phone number – 8791119243
Author's office E-mail – sh6201427@gmail.com