Last Updated on October 4, 2023 by Mohd Salman
Source:- Wikipedia
Source:- IMDb
Ezra Miller is one of his generation's most versatile and talented actors. He has starred in various films, from indie dramas like We Need to Talk About Kevin and The Perks of Being a Wallflower to blockbuster franchises like Fantastic Beasts and the DC Extended Universe. He is best known for playing Barry Allen, aka The Flash, the fastest man alive, in the latter.
The Flash superhero can move at superhuman speeds, manipulate time, and travel across parallel dimensions. He first appeared in Batman v Superman: Dawn of Justice (2016) and then in Justice League (2017) and Zack Snyder's Justice League (2021). He got his solo film, The Flash (2023), one of the most ambitious and exciting projects in the DCEU.
The Flash explores the multiverse concept, where different versions of the same characters exist in different realities. The film featured not one but two Batmen: Ben Affleck, who reprised his role from previous DCEU films, and Michael Keaton, who returned to play his iconic version from Tim Burton's Batman (1989) and Batman Returns (1992). The film also introduces Sasha Calle as Supergirl, the cousin of Superman, and Kiersey Clemons as Iris West, the love interest of Barry Allen.
But how much does Ezra Miller get paid for playing The Flash? According to Stylecaster, Miller has a net worth of $4 million as of 2021. This is based on his earnings from his various film and TV roles and his music career as a singer and drummer for the band Sons of an Illustrious Father.
However, this figure does not include his salary for The Flash, which Warner Bros. or DC Studios has not officially disclosed. However, we can make some estimates based on the salaries of other DCEU actors and the film's budget.
According to celebs' Net Worth, Henry Cavill earned $14 million for Superman in Man of Steel (2013), while Gal Gadot earned $10 million for playing Wonder Woman in Wonder Woman 1984 (2020). Ben Affleck reportedly earned $20 million for Batman in Justice League (2017), while Jason Momoa earned $14 million for Aquaman in Aquaman (2018).
Based on these figures, Ezra Miller would earn between $10 million and $20 million for playing The Flash in his solo film. This would significantly increase from his previous DCEU appearances, where he likely earned less than $5 million per film.
The budget of The Flash is also a factor that could affect Miller's salary. According to Wikipedia, the film has a budget of $200-$220 million, which is comparable to other DCEU films like Batman v Superman ($250 million), Justice League ($300 million), and Aquaman ($160 million). However, the film also has many stars, including Michael Keaton, who could demand a high salary for his return as Batman. Therefore, Miller's salary could be lower than expected if he had to share the budget with other actors.
In conclusion, Ezra Miller is one of the highest-paid actors in the DCEU, thanks to his role as The Flash. He is likely to earn between $10 million to $20 million for his solo film, which is set to be a game-changer for the franchise. However, his salary remains unknown once Warner Bros. or DC Studios officially reveal it.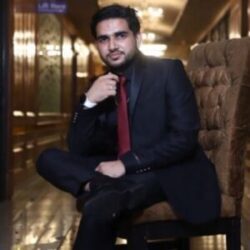 My name is Mohd Salman; I belong to Uttar Pradesh in India; I am a professional businessman, writer, and blogger. Marvel DC Crossover website is designed to provide people with news and information about Marvel Studios, DC Comics, and popular Hollywood movies. And I promise every visitor I will never give any wrong information to them.
Author's full name – Mohd Salman
Author's office address – Joya, Delhi Road, Near HDFC Bank, 244222, Uttar Pradesh, India
Author's office phone number – 8791119243
Author's office E-mail – sh6201427@gmail.com