Last Updated on October 6, 2023 by Mohd Salman
Source:- Wikipedia
Source:- IMDb
Vin Diesel is one of Hollywood's most popular and highest-paid actors, especially for his role as Dominic Toretto in the Fast & Furious franchise. The action-packed series has been going strong for over two decades, with 11 films released and more planned for the future. The latest installment, Fast X, hit the theaters in May 2023 and became a global blockbuster, grossing over $700 million worldwide.
But how much did Vin Diesel get paid for his starring role in Fast X? According to koimoi, Diesel was paid $20 million, a big jump from his salary for the first film. He reportedly earned $2 million for The Fast and the Furious, released in 2001 and launched the franchise. As of 2023, according to Celebrity Net Worth, Diesel has an estimated net worth of $225 million.
Diesel is an actor, producer, and writer for the Fast & Furious franchise. He has been involved in the creative process of the films since the fourth installment, Fast & Furious, which was released in 2009. He also co-wrote the story for Fast X with Dan Mazeau and Justin Lin, who also directed the film. Diesel revealed the movie's title on his Instagram account in April 2022 when he announced that the production had started.
Fast X is the sequel to F9: The Fast Saga, released in 2021 and introduced John Cena as Jakob Toretto, Dom's estranged brother and a former assassin. In Fast X, Dom and his family are targeted by Dante Reyes (Jason Momoa), who seeks revenge for his father's death and the loss of his family's fortune. His father, Hernan Reyes, was a notorious drug kingpin killed by Dom and his crew in Fast Five, which was released in 2011.
Fast X features an ensemble cast of returning and new characters, including Michelle Rodriguez as Letty, Tyrese Gibson as Roman, Chris "Ludacris" Bridges as Tej, Nathalie Emmanuel as Ramsey, Jordana Brewster as Mia, Sung Kang as Han, Scott Eastwood as Little Nobody, Daniela Melchior as Isabel, Alan Ritchson as Aimes, Helen Mirren as Queenie, Brie Larson as Tess, Rita Moreno as Abuela Toretto, Jason Statham as Shaw, and Charlize Theron as Cipher.
The film received mixed reviews from critics, who praised its action sequences, visual effects, and Momoa's performance but criticized its writing and pacing. The Guardian gave it three out of five stars and called it "stupidly entertaining" and "more of the same." The film is also the eighth-most expensive film ever made, with an estimated production budget of $340 million.
Fast X is the tenth main installment and the eleventh overall in the Fast & Furious franchise. It is also the first part of a two-part finale to conclude the saga. The second part, Fast XI, is scheduled to be released in 2024. Diesel has said that he plans to retire from playing Dom after Fast XI and hopes to leave his fans a legacy.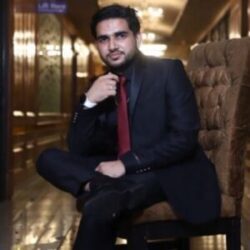 My name is Mohd Salman; I belong to Uttar Pradesh in India; I am a professional businessman, writer, and blogger. Marvel DC Crossover website is designed to provide people with news and information about Marvel Studios, DC Comics, and popular Hollywood movies. And I promise every visitor I will never give any wrong information to them.
Author's full name – Mohd Salman
Author's office address – Joya, Delhi Road, Near HDFC Bank, 244222, Uttar Pradesh, India
Author's office phone number – 8791119243
Author's office E-mail – sh6201427@gmail.com