Last Updated on October 3, 2023 by Mohd Salman
Source:- Wikipedia
Source:- IMDb
Superhero vs. superhero battles is always exciting to imagine and discuss among fans. In this blog article, we will explore a matchup that has been long-awaited in the comic book world. It's Blue Beetle versus Spider-Man! Both heroes possess unique abilities and gadgets that have made them fan favorites. In this article, we will dive into the strengths and weaknesses of each character to determine who would triumph in a head-to-head battle. So sit back, relax, and explore this epic clash of heroes in the entertainment industry!
Body:
Blue Beetle:
Blue Beetle, also known as Jaime Reyes, is a DC Comics superhero created in 2006. His powers come from a suit he can control through a neural implant on the back of his neck. This suit gives him superhuman strength, speed, agility, and armor that can withstand bullets, explosives, and energy blasts. The suit also allows him to fly, create shields, and shoot energy blasts from his hands. Jaime's suit can also merge with his body, giving him access to even more strength, speed, and agility.
One of the weaknesses of Blue Beetle is that his suit can malfunction or run out of power, rendering him powerless. When this happens, he must rely on his wits and combat training to survive. Jaime also struggles with controlling the suit at times, leading to unpredictable movements and decisions in battle.
Spider-Man:
Spider-Man, created by Stan Lee and Steve Ditko in 1962, is one of Marvel Comics' most popular superheroes. Spider-Man's powers come from a radioactive spider bite that gave him superhuman strength, speed, agility, and the ability to cling to surfaces and shoot webs from his wrist-mounted web shooters. He also has a spider-sense, enabling him to detect danger before it happens.
Spider-Man's weaknesses include his guilt-ridden past, which sometimes distracts him in battle, and his overconfidence, which can lead to mistakes. He can also be vulnerable to energy-based attacks, as his spider-sense does not always work against them.
The Battle:
Blue Beetle's high-tech suit and advanced weaponry could give him an edge over Spider-Man in a head-to-head battle. However, Spider-Man's agility and spider-sense would make it difficult for Blue Beetle to land a solid hit. Ultimately, the battle's outcome would depend on each hero's ability to adapt and outsmart their opponent.
Conclusion:
In conclusion, Blue Beetle and Spider-Man bring unique strengths and weaknesses to a superhero battle. While the outcome of a fight between these two heroes is uncertain, there is no doubt that the battle would be epic and entertaining for superhero fans worldwide.
FAQ
Is Blue Beetle like Spider-Man?
Blue Beetle may be similar to Spider-Man in certain ways, but they are not the same character. Blue Beetle was originally created in 1939 by Fox Comics, while Spider-Man was created in 1962 by Marvel Comics. Both characters have undergone several iterations, but the original origin stories remain vastly different. Spider-Man was bitten by a radioactive spider and gained superhuman powers, whereas Blue Beetle was given a mystical scarab by an Egyptian Pharaoh, which grants him an array of superhuman abilities.
In terms of powers and abilities, Spider-Man is known for his agility, wall-crawling, and spider-sense. On the other hand, Blue Beetle is known for possessing superhuman strength, energy blasts, and the power to fly. Spider-Man also has a more light-hearted, humorous personality, while Blue Beetle tends to be more serious and focused on justice.
While Blue Beetle and Spider-Man may share some similarities, they have different origins, powers, and personalities that make them unique characters.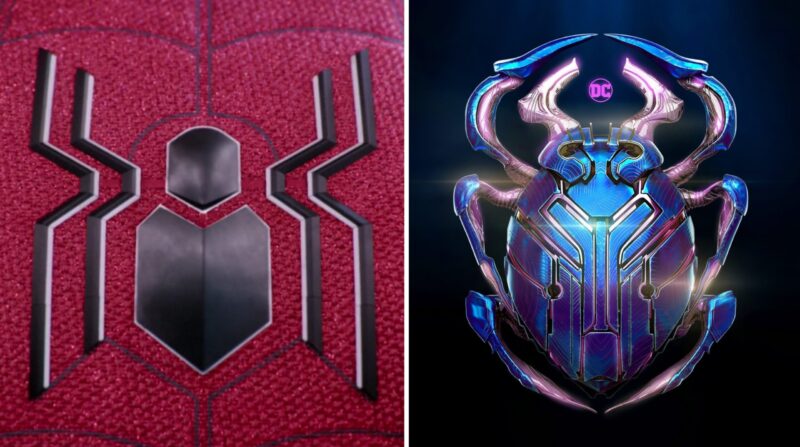 Is Blue Beetle the Spider-Man of DC?
No, Blue Beetle and Spider-Man are not the same. They are two completely different characters with their own unique stories and abilities. Blue Beetle is a superhero from the DC Comics universe. He is a member of the Justice League and is known for his blue armour and powerful weapons. Blue Beetle has been reinvented several times, with different character versions having different stories and powers. Spider-Man, on the other hand, is a Marvel superhero. He is known for his spider-like abilities, such as wall-crawling, enhanced strength, and a "spider-sense," which allows him to detect danger. Spider-Man has also been reinvented over the years and has an extensive history. While both characters have unique stories and abilities, they are different. Blue Beetle and Spider-Man are separate characters with adventures and identities.
So, who do you think would win in this matchup? Let us know in the comments!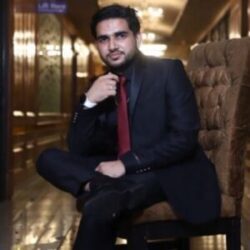 My name is Mohd Salman; I belong to Uttar Pradesh in India; I am a professional businessman, writer, and blogger. Marvel DC Crossover website is designed to provide people with news and information about Marvel Studios, DC Comics, and popular Hollywood movies. And I promise every visitor I will never give any wrong information to them.
Author's full name – Mohd Salman
Author's office address – Joya, Delhi Road, Near HDFC Bank, 244222, Uttar Pradesh, India
Author's office phone number – 8791119243
Author's office E-mail – sh6201427@gmail.com