Last Updated on July 11, 2023 by Mohd Salman
Source:- Wikipedia
Source:- IMDb
The world of comic books is filled with epic battles between superheroes and their archenemies. One such rivalry that has captured the imagination of fans for decades is the clash between Aquaman and Black Manta. These two iconic characters from the DC Universe have engaged in numerous battles, each vying for dominance over the seas. But the question remains: Can Black Manta beat Aquaman?
Aquaman
Aquaman, also known as Arthur Curry, is the King of Atlantis and possesses superhuman strength, enhanced senses, and the ability to communicate with marine life. His connection to the ocean grants him an array of aquatic powers, making him a formidable force underwater and on land. He can control water, summon tidal waves, and unleash devastating energy blasts with his trident. Aquaman's physical strength and durability are on par with some of the most muscular superheroes, making him a force to be reckoned with.
Black Manta
On the other hand, Black Manta, also known as David Kane, is a highly skilled mercenary and one of Aquaman's most notorious adversaries. He is a master strategist with advanced technology and weaponry, giving him an edge in combat. Black Manta is known for his iconic helmet, which grants him enhanced strength, durability, and optic blasts. His suit is equipped with powerful lasers, missiles, and various gadgets, making him a lethal opponent in battle.
Powers And Abilities
When considering their powers and abilities, it becomes clear that Aquaman has an advantage in raw power and physical abilities. His connection to the sea and his trident make him a force of nature, capable of controlling water and unleashing devastating attacks. Aquaman's telepathic link with marine life further enhances his abilities, as he can command entire armies of sea creatures to aid him in battle. His superhuman strength and durability give him an edge over most opponents, including Black Manta.
However, what Black Manta lacks in raw power, he makes up for in intelligence and technological prowess. Black Manta's strategic mind allows him to devise complex plans and outmaneuver his enemies. His advanced weaponry, especially optic blasts, poses a significant threat to Aquaman. Additionally, Black Manta's suit provides him with enhanced strength and durability, allowing him to withstand blows from Aquaman and retaliate with devastating force.
Battles
In their battles throughout the comics and other media adaptations, Aquaman and Black Manta have engaged in intense confrontations. These clashes often showcase the dynamic between Aquaman's overwhelming power and Black Manta's cunning tactics. Despite Aquaman's superior physical abilities, Black Manta's technological advantages and resourcefulness have proven to be a constant challenge for the King of Atlantis.
While it is difficult to definitively determine the outcome of a fight between Aquaman and Black Manta, it is evident that their encounters are always epic and thrilling. The work often depends on the circumstances, the environment, and the strategies each character employs. It is also essential to consider that in comics, outcomes can vary, and writers often introduce new elements to further the plot and create suspense.
Conclusion
In conclusion, Aquaman possesses immense power, strength, and a vast array of aquatic abilities, making him a formidable opponent. His connection to the ocean and his telepathic bond with marine life amplify his powers, making him a force to be reckoned with. On the other hand, Black Manta's intelligence, strategic thinking, and advanced technology give him an edge in combat. While Aquaman has the upper hand in raw power, Black Manta's arsenal and cunning make him a challenging adversary.
Ultimately, the question of whether Black Manta can beat Aquaman remains open-ended. Their battles continue to captivate fans and showcase the incredible abilities of both characters. Whether on comic book pages, on the big screen, or in animated adaptations, the clash between Aquaman and Black Manta always promises an exciting showdown between two formidable foes of the deep.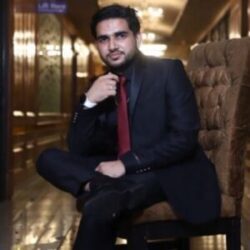 My name is Mohd Salman; I belong to Uttar Pradesh in India; I am a professional businessman, writer, and blogger. Marvel DC Crossover website is designed to provide people with news and information about Marvel Studios, DC Comics, and popular Hollywood movies. And I promise every visitor I will never give any wrong information to them.
Author's full name – Mohd Salman
Author's office address – Joya, Delhi Road, Near HDFC Bank, 244222, Uttar Pradesh, India
Author's office phone number – 8791119243
Author's office E-mail – sh6201427@gmail.com